There's a profound saying that the strength of the team is each individual member, and the strength of each member is the team. This couldn't be more accurate for our incredible finance community, which thrives on collaboration, the sharing of insights, and endless opportunities to learn and grow.
Recently, we had the pleasure of sitting down with one of our esteemed community members, Valerius Dcunha, the Founding Member at FinFloh. Passionate about his work and an ardent believer in the power of community, Valerius was gracious enough to share some reflections on his experience with us.
As you read on, you'll discover the tangible benefits of being part of a community that not only shares a common passion for finance but is also deeply committed to ensuring every member succeeds.
What is your background and experience with finance?
With a background encompassing diverse roles across the banking and fintech sectors, including Sales, Partnerships, and Consulting, I've acquired profound insights into the intricate workings of the financial landscape.

My focus on secure and seamless payment solutions has led me to a pivotal role within a tech startup's founding team. Harnessing my skills and extensive network, I am dedicated to propelling innovation in the B2B SaaS Finops realm.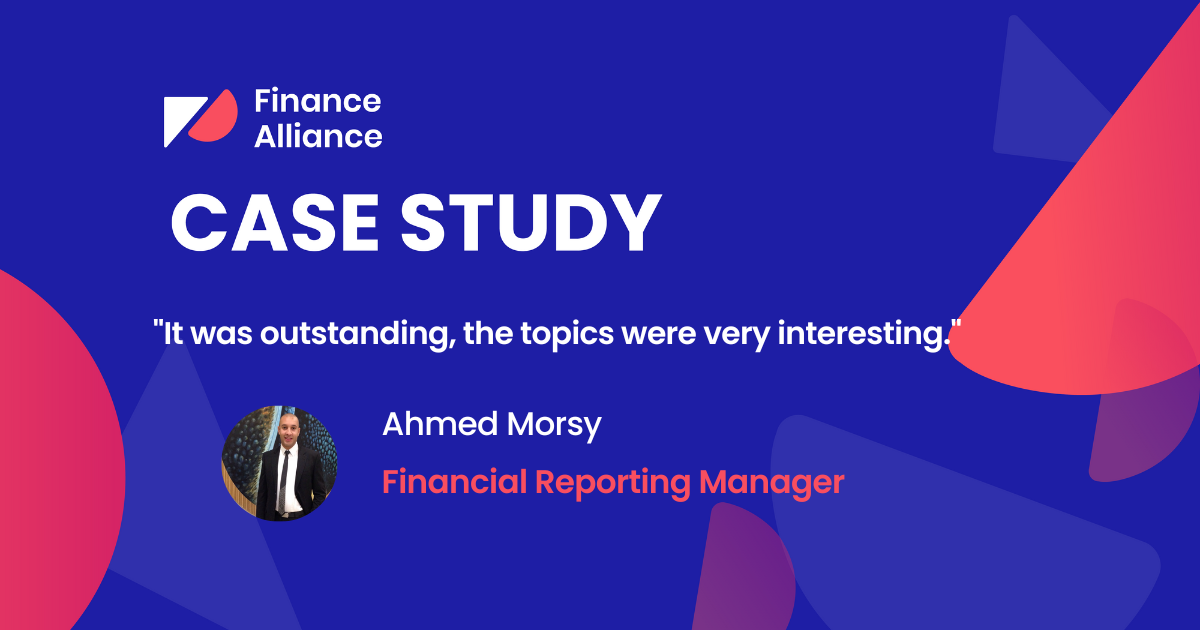 What was your motivation for joining our community?
Forge connections and establish a robust global network with finance professionals spanning various corners of the world.
"This vibrant community offers an exceptional opportunity and platform for cultivating meaningful relationships, sharing insights, and fostering collaborative growth within the finance realm."
What have you enjoyed most since joining?
The thrill of embarking on a journey to connect with like-minded professionals and potential partners who perfectly resonate with our target market.
It's like putting together a puzzle of possibilities while savouring the excitement of every piece falling into place.
What type of discussions have you found the most insightful and useful?
I've stumbled upon captivating threads that pique my interest, such as discussions about revolutionary financial transformation tools that have the potential to reshape the way businesses manage their operations.
These conversations ignite a spark of curiosity and inspire exploration into the cutting-edge solutions driving innovation across industries.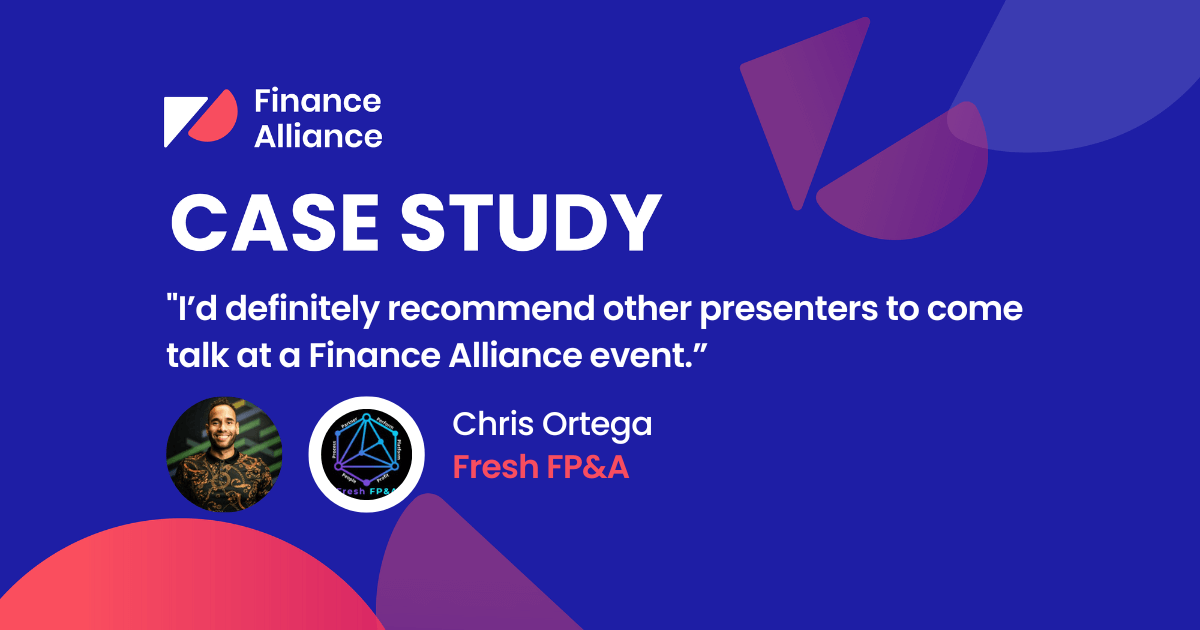 Have you built up any new connections?
Indeed, I've established some valuable connections, a mix of gems that might not perfectly fit my objectives, but that's where the magic lies!
"Engaging with fresh faces and exploring various facets of finance problems not only enriches my journey but also adds a dash of intrigue and adventure."
How has the community impacted your professional growth?
As a devoted finance professional, immersing myself in this community not only improves my networking game but also helps me stay at the forefront of global innovations.
How would you describe the culture of the community?
I've found the community to have a warm and amicable atmosphere, fostering an environment of openness and a strong sense of camaraderie.
"Members are not only approachable and friendly but also display a remarkable willingness to offer assistance and support to one another."
How do you see the value of this community in comparison to other professional networks you're part of?
When evaluating the worth of this community in relation to my involvement in other professional networks, its exceptional value becomes evident through the continuous interactions and timely updates shared by members.
These elements not only amplify the potential for acquiring valuable knowledge and engaging in meaningful discussions but also foster a unique atmosphere of active involvement and interconnectedness.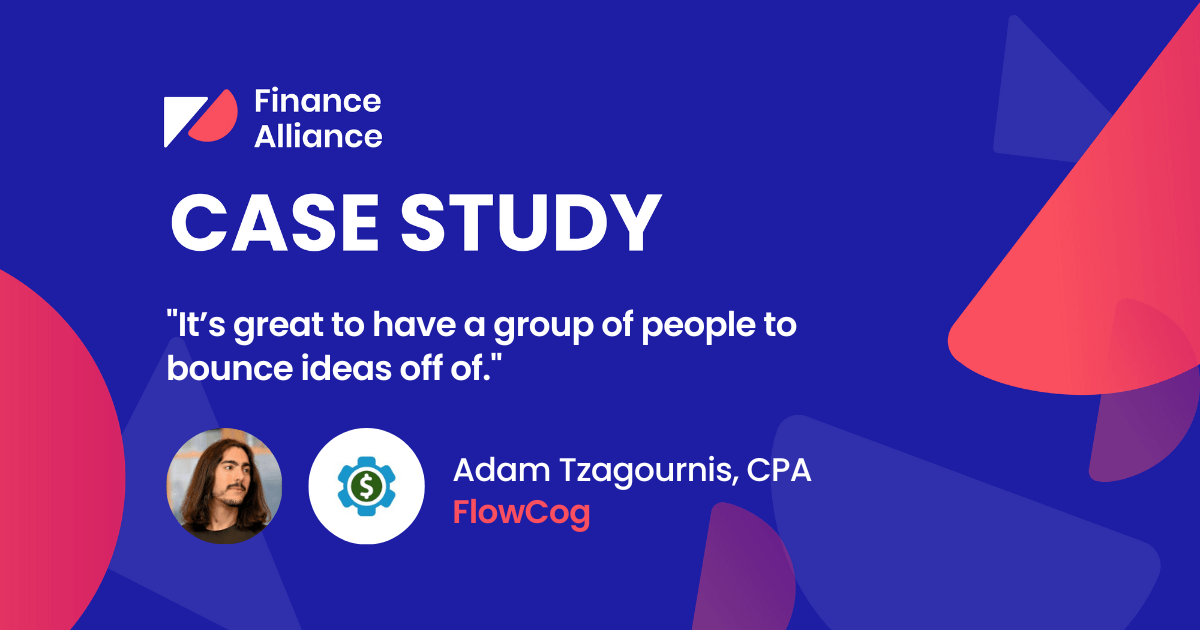 Why should other finance professionals join our free Slack community for finance professionals?
I highly recommend others in the finance industry to join the Finance Alliance community because it not only offers a guided pathway for professional growth within the finance realm but also serves as an enlightening arena to observe how different organizations effectively manage various facets of their processes.
"It's an invaluable resource for continuous learning and a platform for exchanging strategies that can significantly elevate one's career in the financial landscape."
---
Join our finance community
Become a part of our exclusive Finance Alliance Slack community at no cost. Connect with global CFOs and eminent finance trailblazers. Exchange insights, seek guidance, unearth promising talent, and expand your circle amidst a bustling hub of world-class finance experts.
Why wait? Embark on this journey with us now.