We're thrilled to bring you an exclusive interview with one of our most active and esteemed members, Saleem Noor. Saleem, a Senior Financial Audit Specialist at the Ministry of Finance, has been a vital part of our Finance Alliance community, contributing his wealth of knowledge and experience to our vibrant network of finance professionals.
In this special interview, Saleem opens up about his journey within the community. He shares his favorite resources and tools that he has discovered along the way, as well as the valuable lessons he's learned. He also discusses the unique opportunities for professional growth that the community offers.
Saleem's story is not just about his individual success but also about the power of collaborative learning and networking in the digital age.
Read on to discover how you, too, can enhance your career by engaging with peers and experts in the Finance Alliance Slack community!👇🏼
What was your motivation for joining our community?
Actually, I heard about Finance Alliance through LinkedIn and when I did my research about it, I found it helpful for my career development and finding solutions to my problems.
The main motivation behind joining the community was the interaction with leaders of the finance profession. I also wanted to update my knowledge and skills through the stories being shared and through insights shared by the community members.
What have you enjoyed most since joining?
Even though I am new here, I have interacted with many community members. The variation and quality of feedback shared by the Finance Alliance community is fascinating and interesting.
I love the number of options available to ask questions and get good responses. I also enjoy reading the stories of CFOs and other topics like ways to identify the cost drivers, etc.
What type of discussions have you found the most insightful and useful?
I find the financial software solutions and the financial modelling discussions more insightful within this community.
---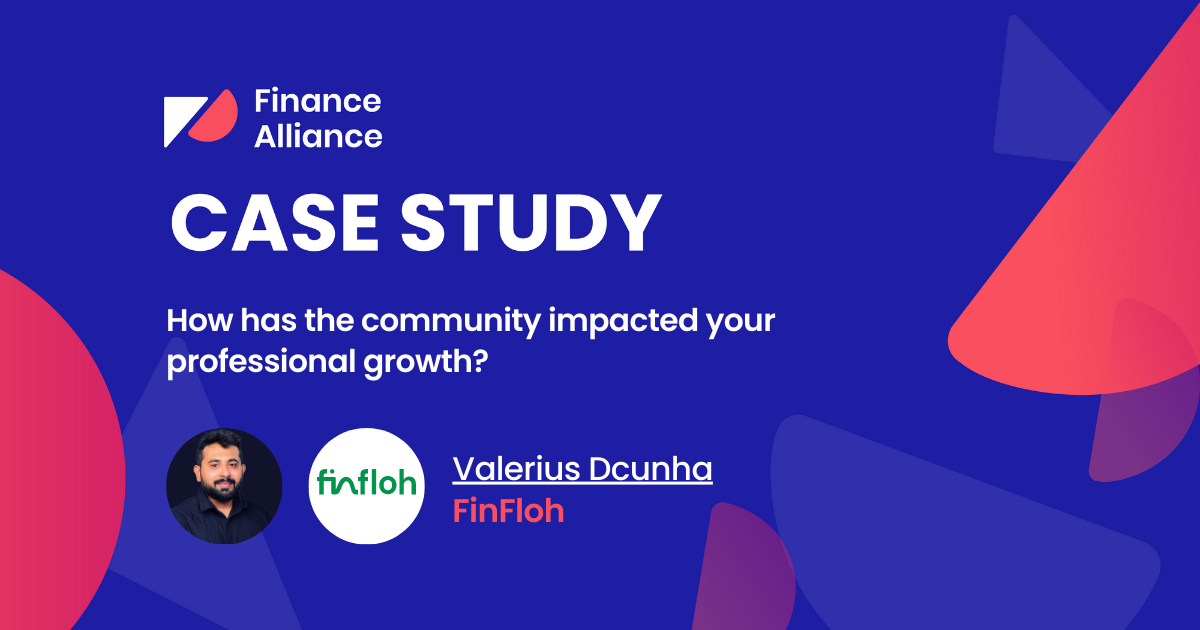 ---
What type of resources have you found the most helpful?
Honestly, details about different topics of daily use for finance professionals, like how to manage cost drivers, financial analysis, the role of the CFO, and others have been so helpful.
I use this community's resources to help improve my knowledge and grow my career toward the career stage where I will become a CFO, as I am learning about how to be a good CFO and what is expected from them in today's market.
How has the community impacted your professional growth?
I get a lot of knowledge and I use the community on a daily basis, so it's helping me grow professionally.
How would you describe the culture of the community?
It's good. I love the culture and the platform both. The culture of Finance Alliance is one of collaboration, support, and learning. The community is welcoming and inclusive.
How do you see the value of this community in comparison to other professional networks you're part of?
I find this community helpful, I have not joined any other such community to date.
---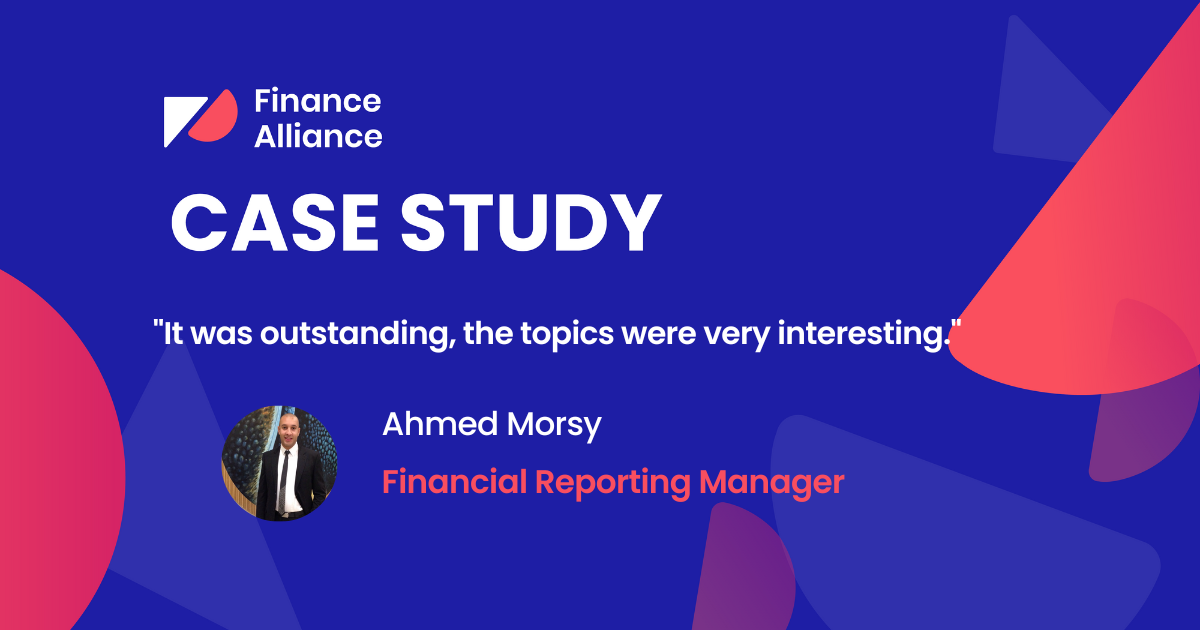 ---
Why should other finance professionals join our community?
It's a great platform for finance professionals and somewhere they can find knowledge and support from others using this platform.
I have learned a lot and it has helped me grow professionally. I think every finance professional must join to keep updated with the industry and expand their knowledge.
However, it's not just about improving knowledge. I have also gained many professional insights into my career and I'm able to develop skills to perform finance-related tasks more easily and with good understanding.
About Saleem
Saleem Noor is an ACCA-qualified accountant with over five years of experience in accounting, finance, auditing, and planning. He is a highly skilled and experienced professional with a proven track record of success in a variety of roles.
Saleem has a strong understanding of financial reporting, taxation, and auditing. He is also proficient in financial modelling and analysis. He is a strategic thinker with the ability to develop and implement sound financial plans.
Saleem is a team player with excellent communication and interpersonal skills. He is also a highly motivated and results-oriented individual. He's very passionate about using his skills and experience to help businesses succeed. He is always looking for new challenges and opportunities to learn and grow.
---
Join our finance community (it's free!)
Ready to power-boost your career and take it to new heights? Then don't wait any longer!
Join our community of finance professionals and start networking with brilliant, like-minded professionals, benchmark your methods against the best, give a fresh, invigorating touch to your strategies, and kickstart your journey toward phenomenal career growth.