In today's fast-paced business world, finance digital transformation is crucial for organizations to stay ahead of the game. From streamlining processes and increasing efficiency to providing real-time insights and improving data accuracy, financial transformation is the ultimate game changer.
But don't just take our word for it!
Stick around to learn about specific examples of finance digital transformation success stories and find out how finance leaders can ensure a successful transformation for their organization.
Topics covered:
How finance digital transformation can improve your role in finance
Technology is revolutionizing the finance function. But it isn't just about automating repetitive tasks. It also instills a new level of visibility, allowing finance professionals to provide valuable insights that drive the business forward.
We asked finance leaders to share their thoughts on how they believed finance transformation positively impacts the roles of finance professionals, from FP&A Managers to CFOs.
Here's what they had to say: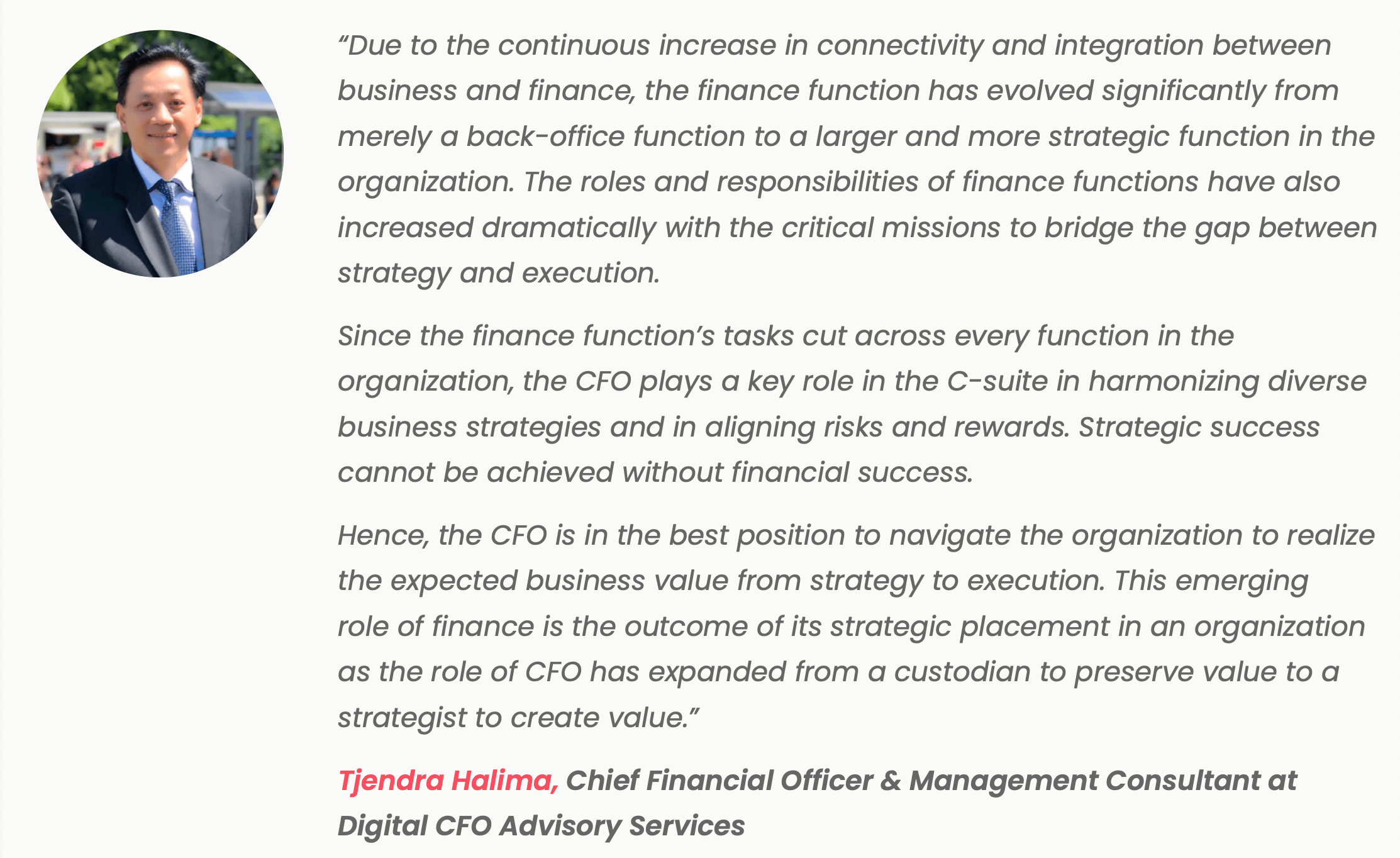 (Source: The State of Finance Transformation Report 2022)
Before and after financial transformation
If you're in finance, you've surely heard all sorts about how technology, AI, and automation are impacting finance functions around the world.
Many claim that finance digital transformation helps to streamline processes, increase efficiency, and provide real-time insights into the organization's financial health.
But do those claims hold any truth?
We wanted to find out, which is why we put it to the test in our State of Finance Transformation Report.
Interestingly, 37% of our respondents estimated that they spent 21% – 40% of their time on manual tasks (before turning to technology for help), while 22.2% said they spent up to half of their time on tedious tasks that added little value or impact.

When asked whether they noticed a positive change in the speed and efficiency of day-to-day processes after implementing digital transformation, the collective response was a positive YES.
Here are a few responses from some of our participants on how finance transformation has improved their existing processes:
"Moving billing to an automatic process has changed the speed of our billing process by 30%."
"Our manual processes have been reduced by half."
"Processes such as month-end close are down from 15-20 days to 5-7."
---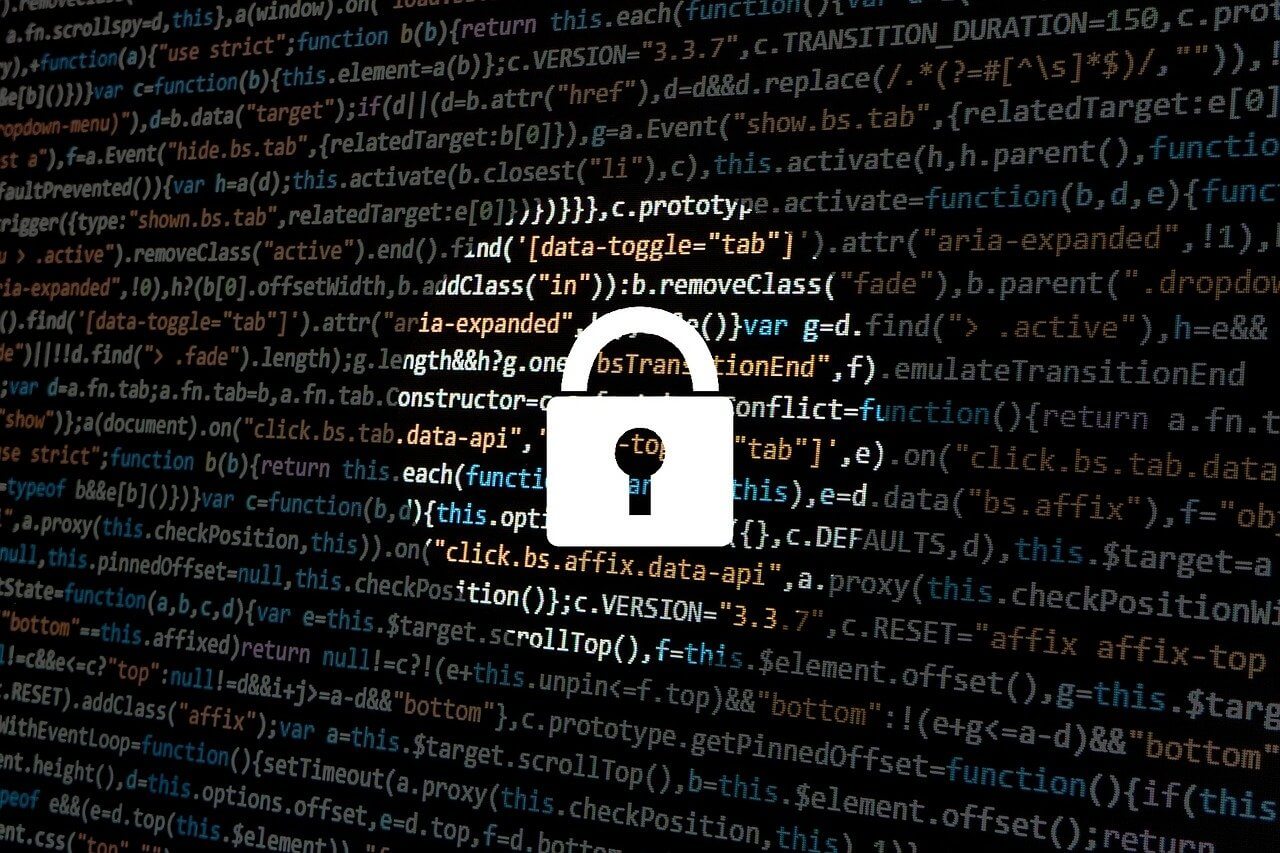 ---
How finance digital transformation leads to better collaboration
Technology can help the finance function collaborate with other departments in several ways. For example, by providing real-time access to financial data and insights, better-informed decision-making is practiced across multiple departments.
Additionally, technology has made it easier for finance teams to communicate better with other teams. It has also enabled more efficient and effective collaboration on projects and initiatives, as teams can now easily share documents, track progress, and provide feedback in real time. This leads to more streamlined processes and better alignment between departments, ultimately driving better financial results for the organization.
According to our survey, 96.3% of finance professionals said that thanks to finance digital transformation, they've been able to work with other departments within their organization.
Meanwhile, just 3.7% said that they haven't had any increased opportunities to collaborate with other business functions.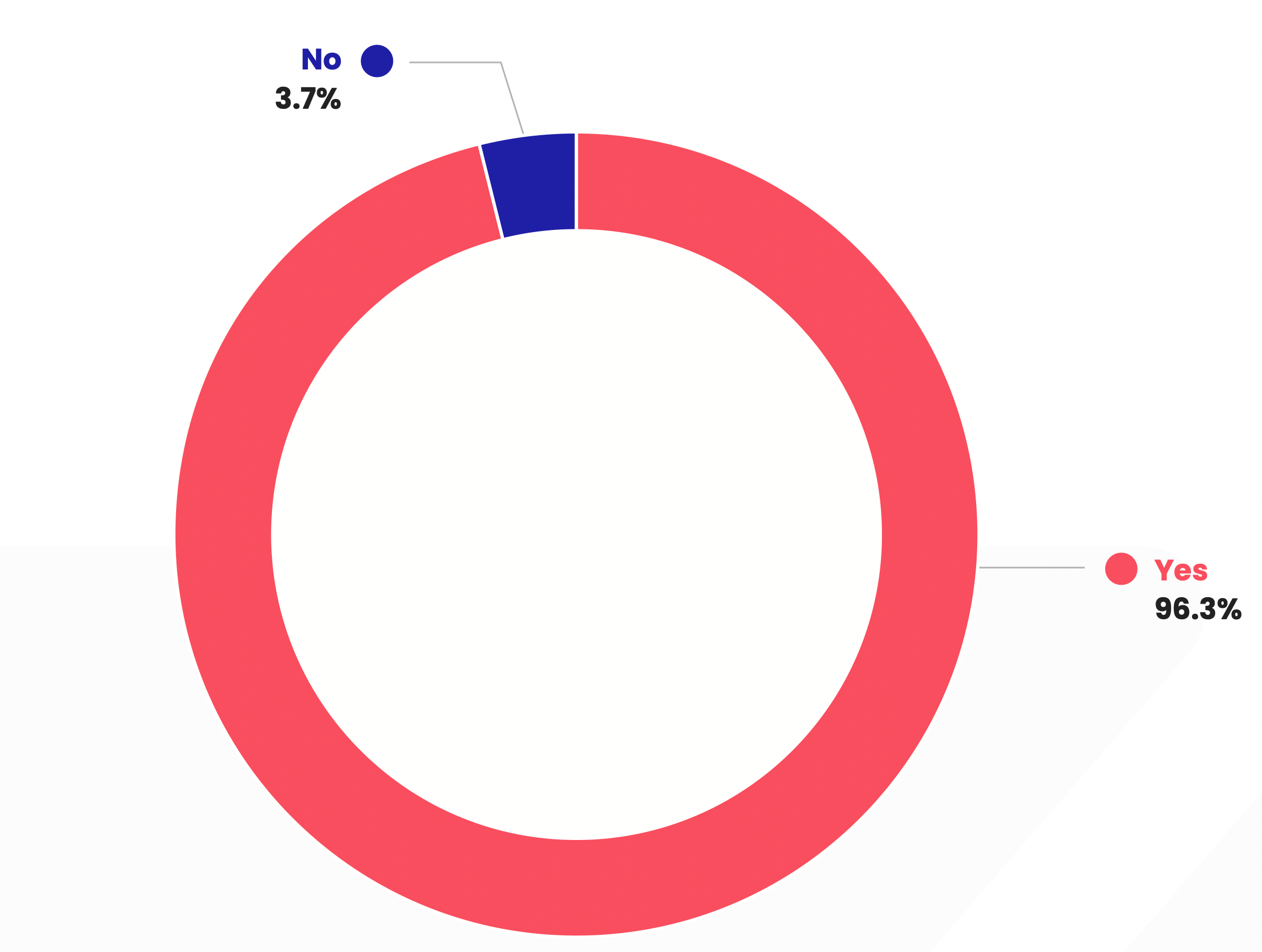 Who are finance teams collaborating with?
Finance professionals were able to choose multiple answers to this one, as we wanted to see just how collaborative they were able to be by implementing certain technologies to assist them within their roles.
Administration and/or operations came out on top with 70.4% of votes, which shows that finance and operations really do go hand-in-hand.
Finance has also been able to work closely with marketing and sales with 66.7% of respondents stating that they've been able to collaborate with them closely.
Some other departments, that finance professionals have worked with since introducing new technologies to the finance function, include human resources (55.6%), customer service (44.4%), and research and development (14.8%).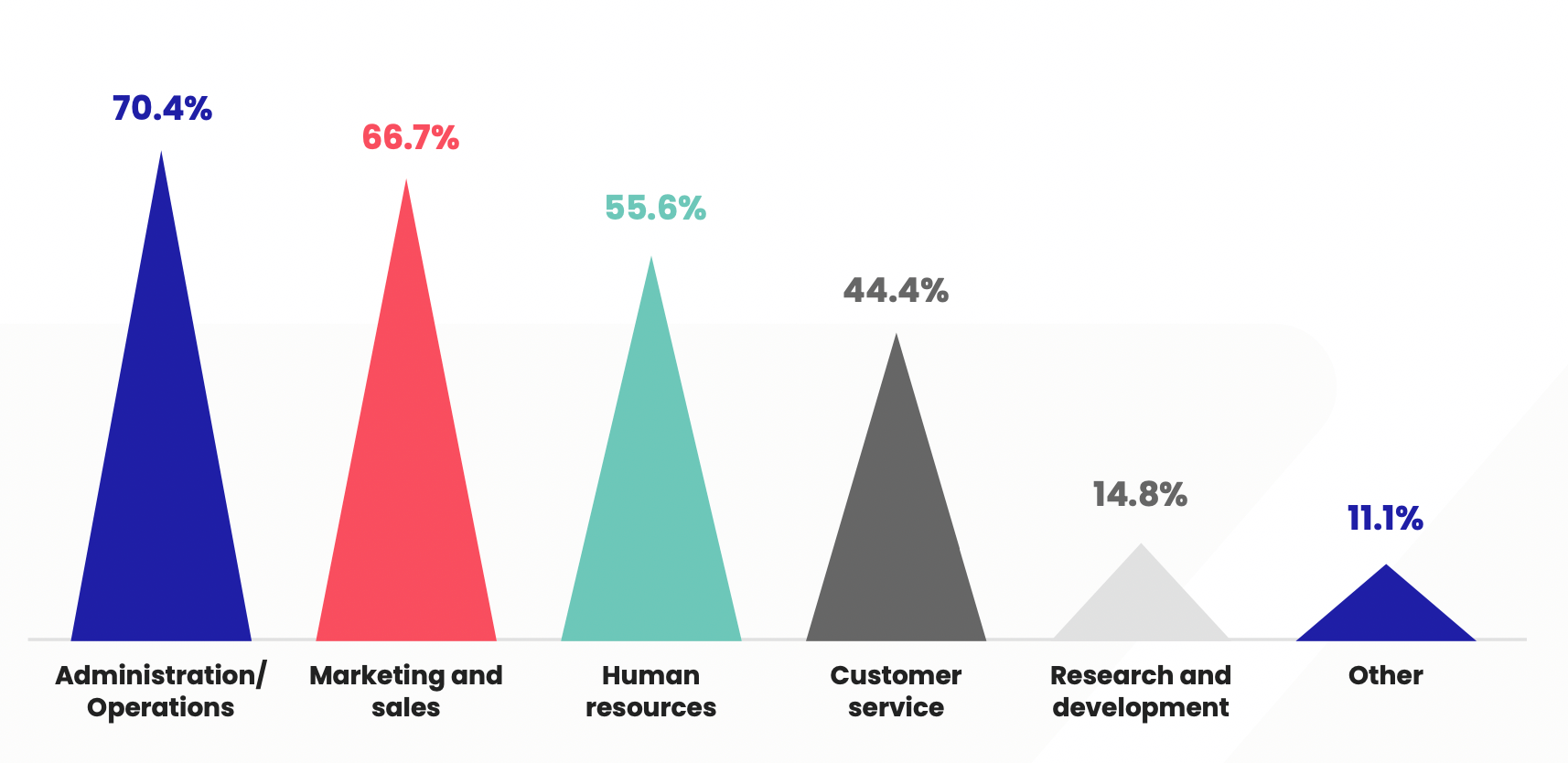 How finance digital transformation helps you excel within your role
Financial transformation can have a huge impact on your role. Some of the most common ways that technology has transformed finance roles for the better include:
More visibility and improved processes.
Increased capacity to perform higher-value activities.
Improved data display and efficiency.
New learning experiences and opportunities for collaboration.
More accurate results.
Here are some more insights from respondents of our survey:
"I'm now seen as a change agent and source of knowledge."
"I led a small FP&A task force that gave me visibility. I am now more focused on the storytelling rather than verifying the numbers and have unlocked time to put towards Business Partnering, which in the end increases my knowledge on the business."
"I now can provide value- added, data-driven analyses with minutes/hours versus days."
"Finance transformation made my processes faster and easier, so I don't waste time in machinal tasks."
"It's allowed me to demonstrate project leadership and cross-functional leadership. I've also been able to gain credibility as a change agent and it has made my processes more efficient."
---
---
Which daily processes benefit the most from digitalization?
Financial planning and analysis (FP&A) involves performing budgeting, forecasting, and analysis to support business leaders with decision-making.
When the C-Suite have questions, they look to the FP&A team for answers, which usually means that anyone responsible for FP&A within a company probably has a lot on their plate.
The good news is that FP&A has come out on top as the main process or activity that has benefited the most from automation and digitalization, with over half (55.6%) of respondents in agreement.
33.3% said that accounting benefited the most, while 3.7% collectively reported seeing an improvement in processes such as risk assessment, scenario planning, and tax optimization.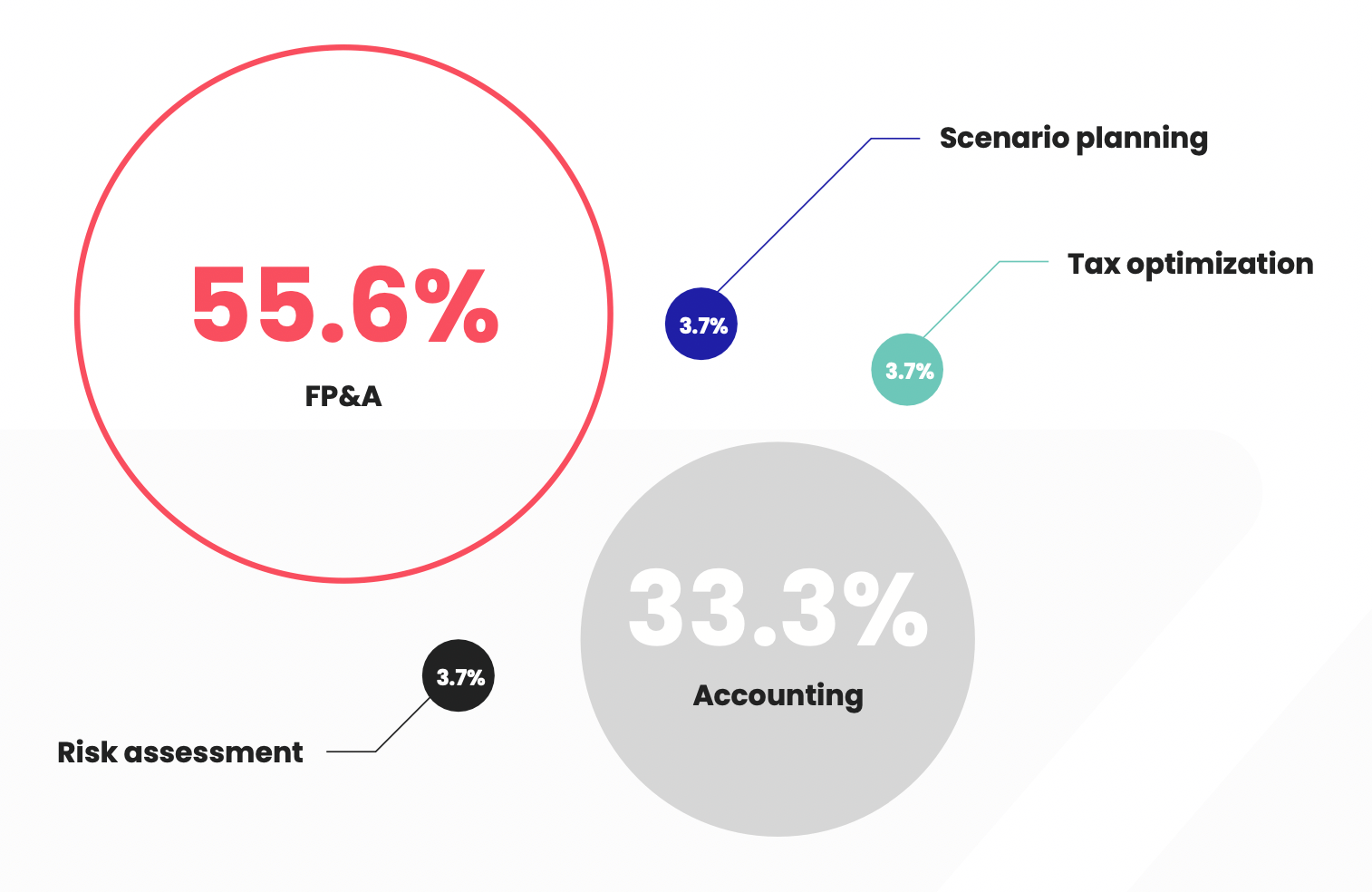 Digging a little deeper into exactly where technology has had a positive impact within organizations, we asked participants to state whether finance transformation has impacted some key aspects of their role and the company.
Some interesting findings turned up as a result, with over half (55.6%) of respondents stating that they strongly agreed that technology has improved the speed of their processes.
Here is an overview of the responses and whether participants agreed or disagreed with the following statement: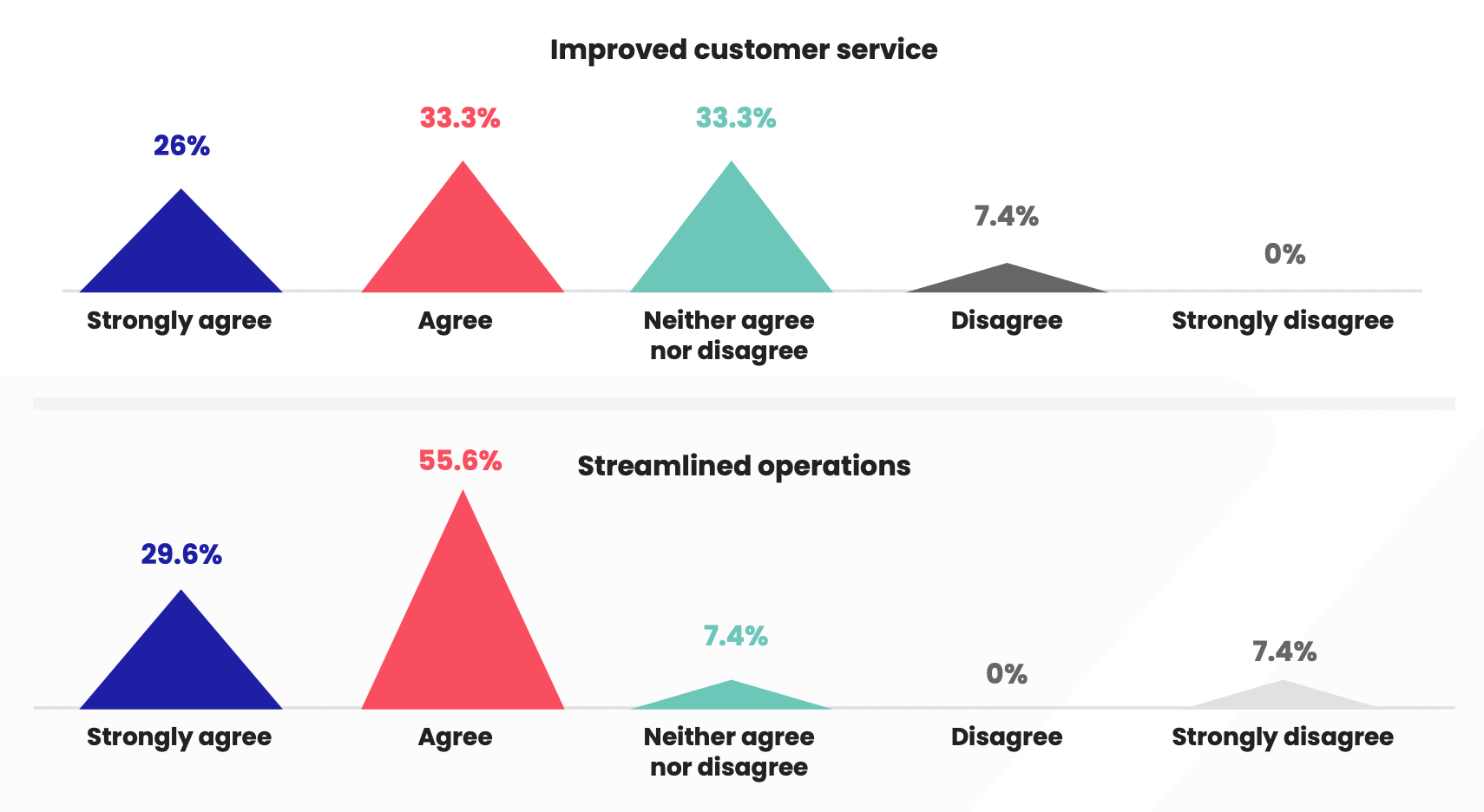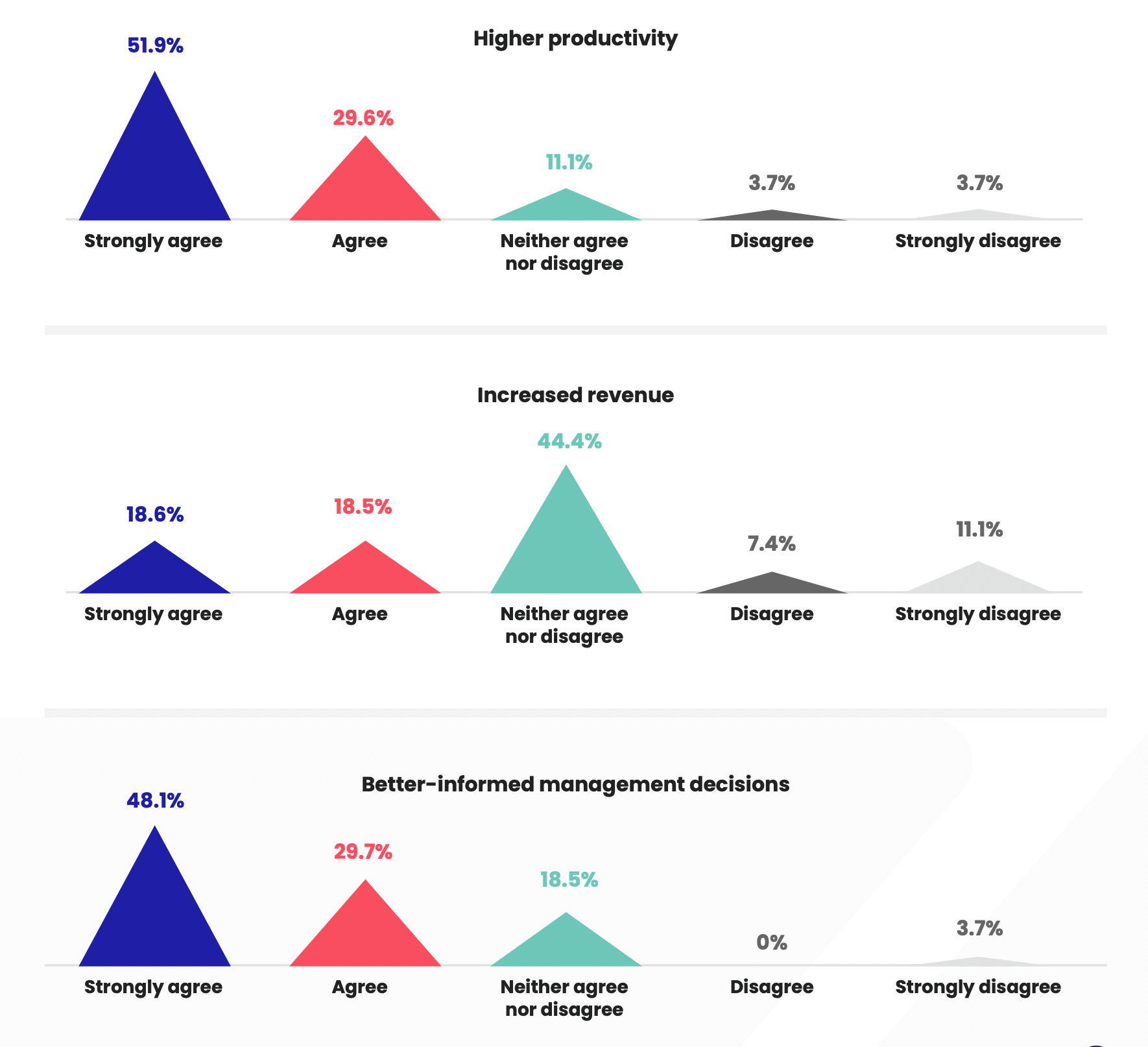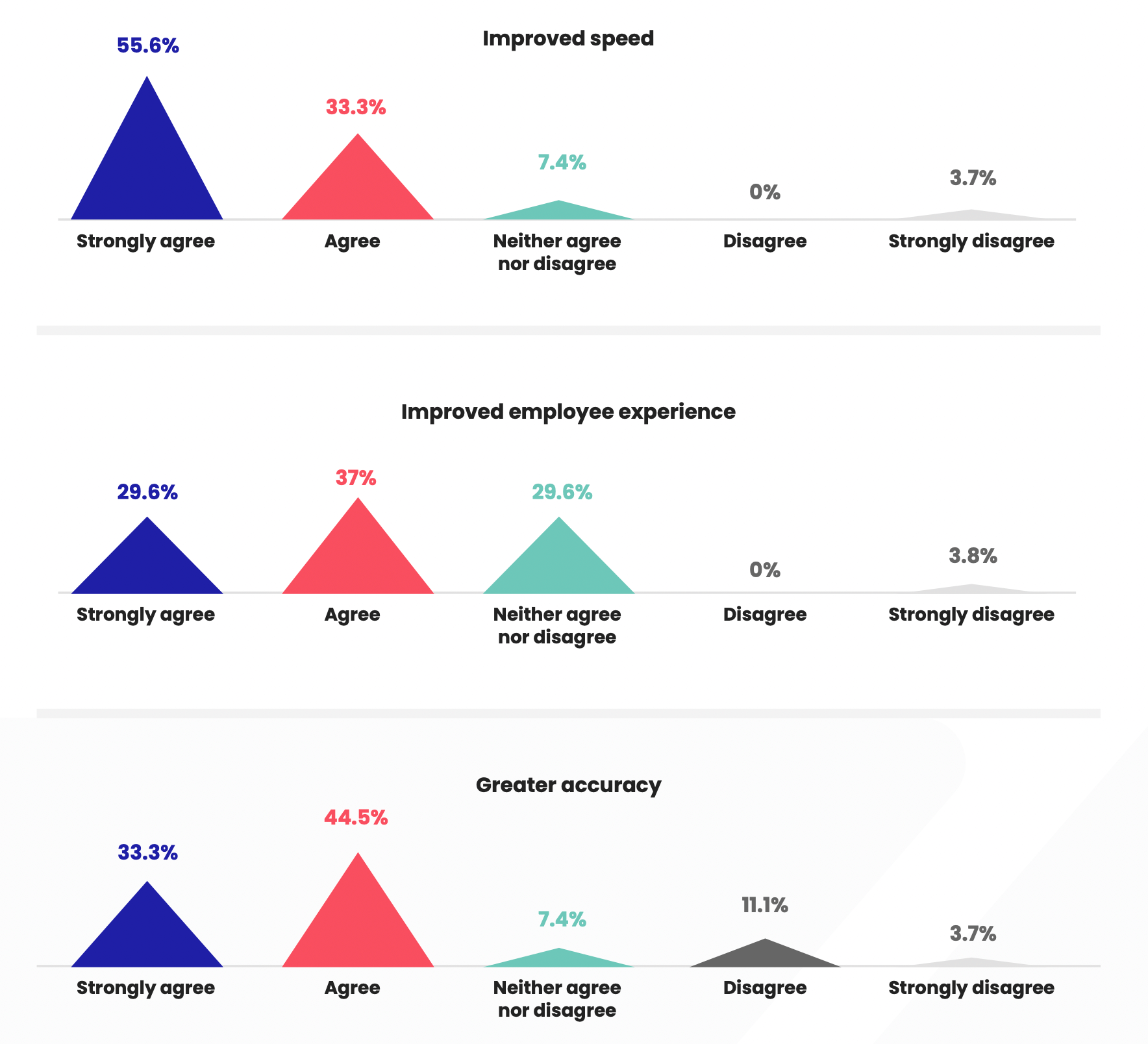 Want to learn more about finance digital transformation and access even more insights?
Download The State of Finance Transformation Report 2022 and discover:
💡 Where finance transformation is now.
🔑 Key drivers of finance transformation.
💰 The positive impact of automation in finance.
🤔 Common challenges and how to overcome them.
⚒️ How to develop a culture of change.
🔮 What a successful adoption of finance transformation looks like.
….and so much more.