Want to know how you can drive massive value for your organization?
Well, buckle up, because Christian Wattig, Managing Director at FP&A Prep, has got a killer framework that'll help you create value as a finance business partner.
Keep reading to hear from Christian as he talks about the four stages of finance development, as well as the essential skills you need to succeed.👇
Topics covered:
Finance business partnering skills
It's possible to land a finance business partnering role, even if you haven't done it before. To better position yourself, go over your prior responsibilities and think about where you worked with other teams. Then look at how you helped them achieve their goals and make sure that's highlighted in your resume.
A finance business partner needs to combine broad technical and deep people skills. They need the financial know-how, but they also need to be able to translate it into a language anyone can understand.
And it's about more than simple communication skills. The best financial analysis is worthless if people don't take action.
So, to be effective as a finance business partner, they need to be effective at influencing people over whom they don't have hierarchical authority.
---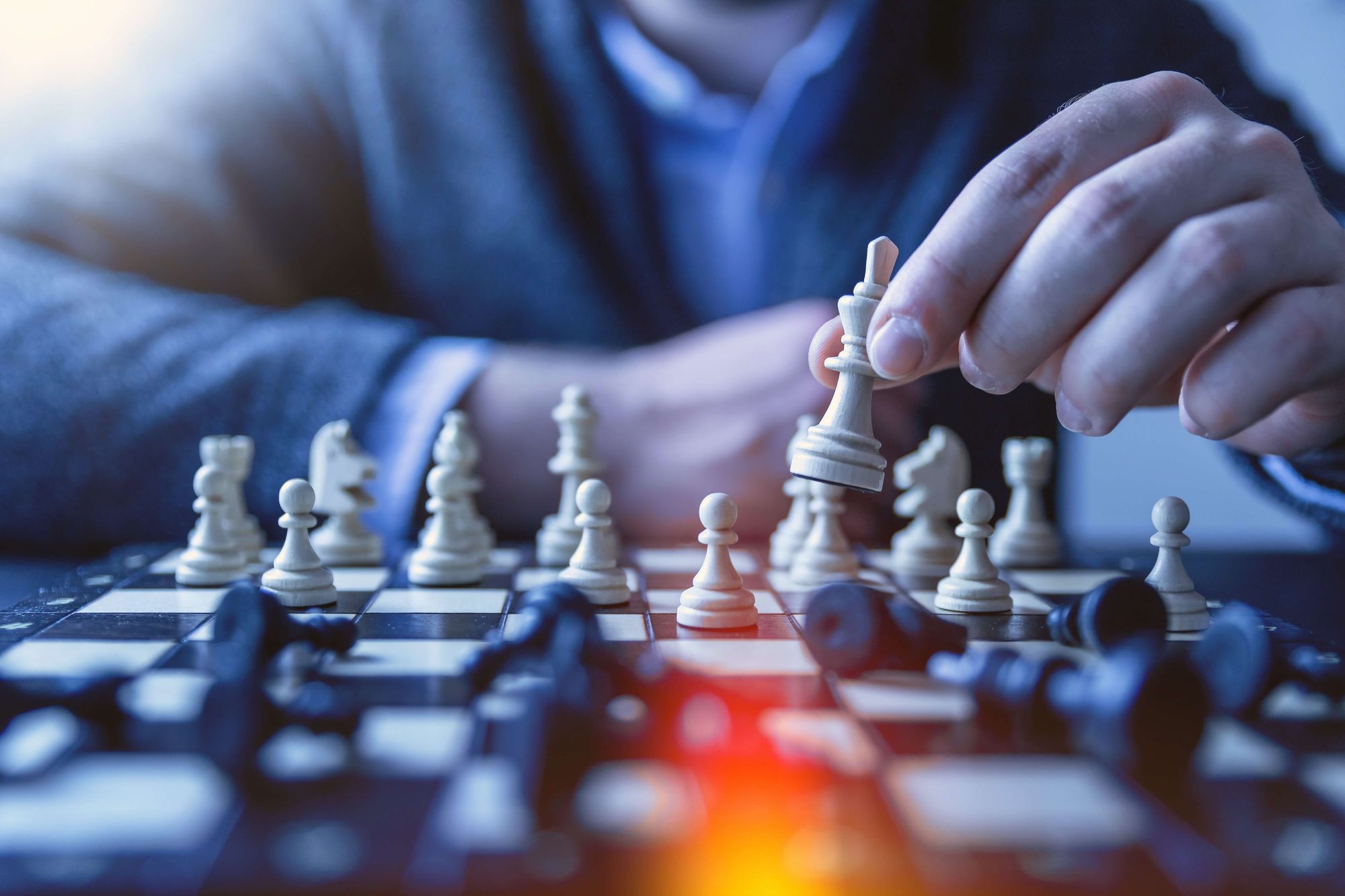 ---
How to develop key finance business partnering skills
On-the-job support from an experienced mentor is the best way to learn higher-level finance business partnering skills.
You should learn from someone who has done business partnering successfully for a long time, ideally more than ten years.
Someone who led teams of finance business partners and worked closely with senior leaders in other departments.
If you don't have access to such a mentor in your company, the next best thing is to find someone online who is willing to share what they learned.
But remember that skills like financial storytelling can't be learned by passively watching videos. You need to be able to apply what you learn right away in a safe environment. So live, bootcamp-style courses that are delivered via Zoom are the way to go.
This type, of course, gives you the opportunity to apply new skills in breakout room discussions, guided brainstorming sessions, and even role plays. You meet and connect with other finance professionals, and it's more engaging and fun than watching hours of videos.
That's why I decided to create just such a course, called "FP&A Bootcamp".
The 4 stages of finance business partnering
Finance needs to do more than manage budgets and maintain standard reporting.
You can think of it as a pyramid with four stages of finance development: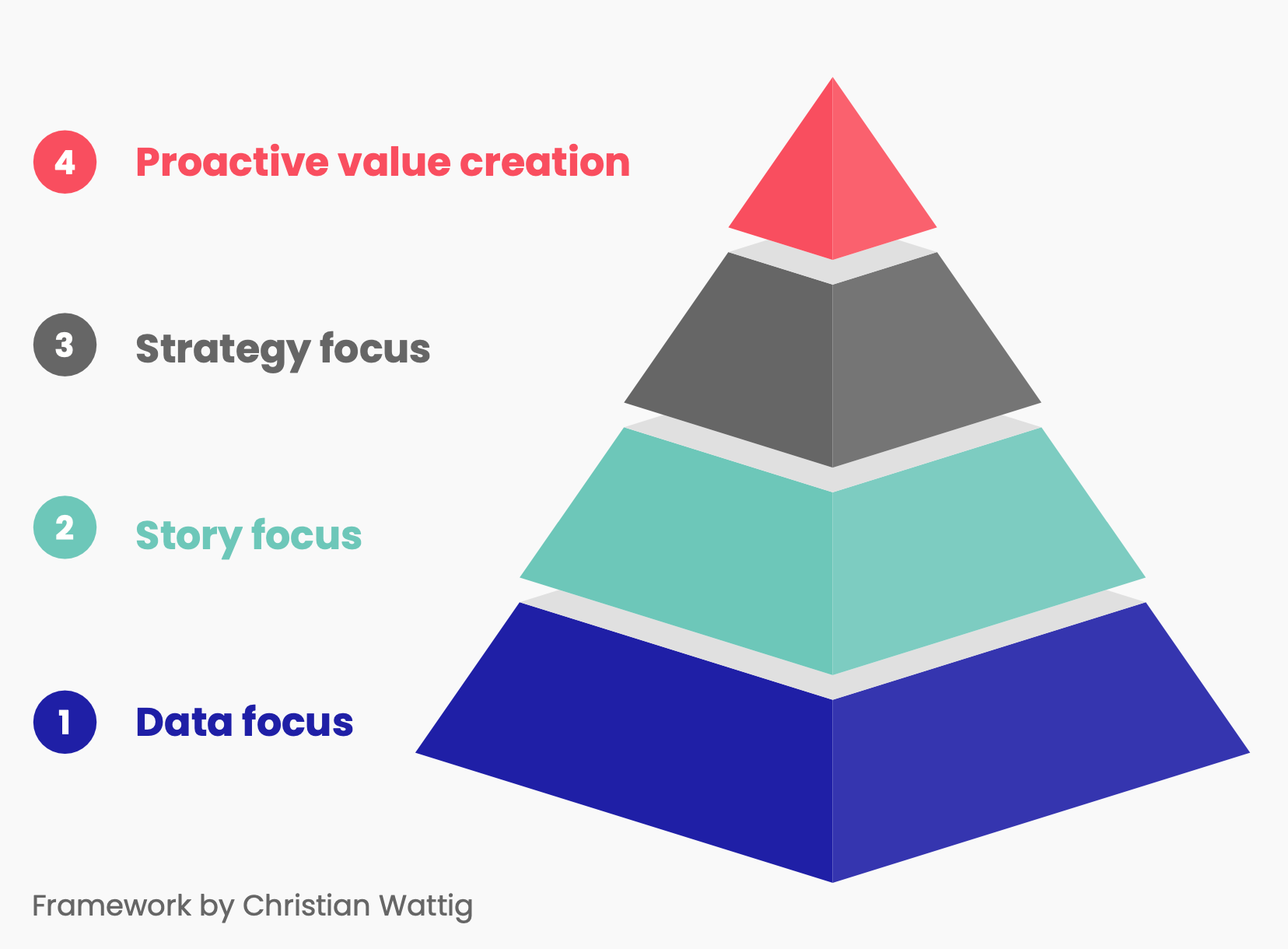 1. Data focus
At the bottom of the pyramid, you focus on data.
At this stage, you're just getting started with reporting. Your focus is ensuring you share accurate and timely data.
2. Story focus
Once you master that, the next stage is to understand what the insights and the stories behind the data are.
There are more metrics than any executive could reasonably process at a given time, so you need to separate raw data from insights.
3. Strategy focus
Finance business partners need to understand how the business ticks.
The goal is to take the focus out of the siloed finance function and challenge ourselves to understand how those insights link with broader strategies.
To do that, we need to understand what the marketing, sales, and product strategies are. Then we can start connecting strategy with action plans, we can determine metrics to track those plans, and finally determine if the strategies work.
At this stage, we're also starting to evaluate investment decisions. That's when leaders come to finance and say, "Hey, we're planning to make this investment. What do you think? Is this a positive return on investment? Should we go ahead with it?"
4. Proactive value-creation
The final stage at the top of the pyramid is proactive value creation.
Now, finance business partners start to make concrete recommendations about risks and opportunities to help improve return on investment and drive the company forward. All the other stages I mentioned must be mastered so you can do this.
You need to have accurate data to identify the stories that matter now.
And you need to understand the goals and objectives of the other parts of the company to evaluate what works and what doesn't.
Then, you have everything you need to start connecting the dots. You can start to spot changes in trends early and use that to do scenario planning. This, in turn, allows you to make concrete recommendations about what to do differently to capitalize on new opportunities and mitigate risks.
---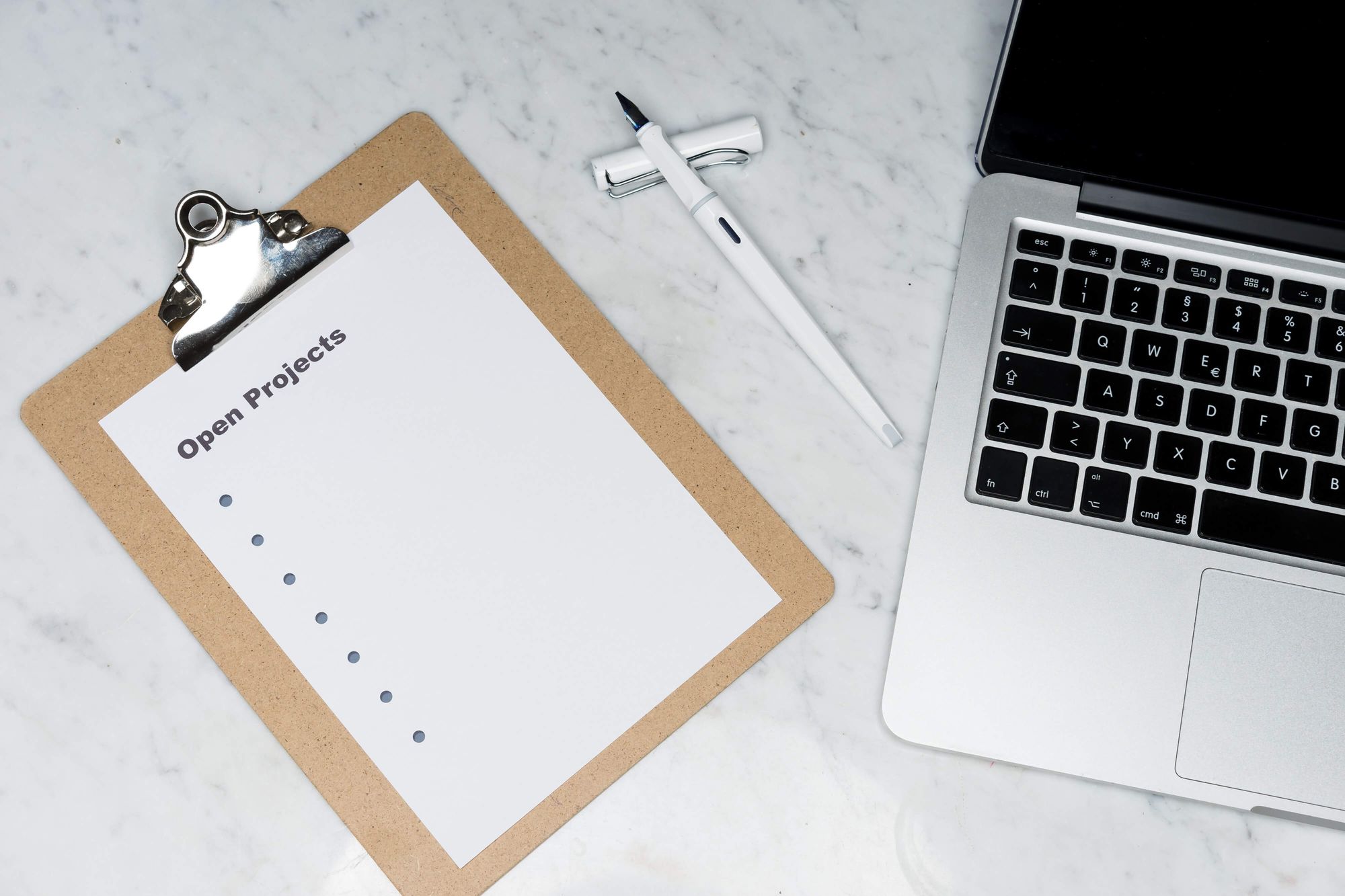 ---
Advice for aspiring business partners in finance
Don't ask for it, just go ahead and do it. Once you have shown your leadership that you can add value as a finance business partner, it's easier to convince them to make it a bigger part of your role.
Here is a quick tip to get you started: Ask someone in another department what they would like to know about their business to make better decisions. Then take a look at the data you have access to and see if you can come up with a way to give them those metrics.
Then, you immediately deliver value to the other person and they are more likely to spend the time to teach you how their side of the business works.
---
Download the Finance Business Partnering Playbook
If you want to learn even more about finance business partnering and get expert advice from Christian Wattig and other finance experts, be sure to download our Finance Business Partnering playbook.
It's packed with valuable insights, practical tips, and actionable strategies that will take your finance business partnering skills to the next level.
So, what are you waiting for?
Download the playbook today and become the ultimate finance business partner.