"Today a reader, tomorrow a leader." – Margaret Fuller
The best finance professionals are passionate learners. Their pursuit for knowledge is endless, diving deep into courses, webinars, thought-leadership events, and of course, making their way through an ever-growing collection of books. 📚
But what are the best books on FP&A that genuinely resonate with the industry's finest?
Get ready to add more titles to your TBR (to be read) list as we reveal the 11 best FP&A books to help you excel within your role.👇🏼
11 must-read FP&A books
1. Financial Planning & Analysis and Performance Management by Jack Alexander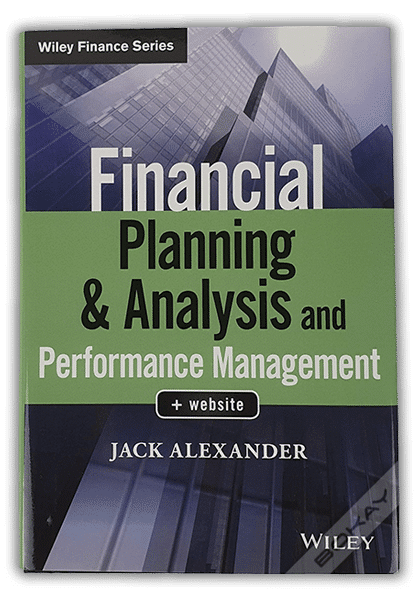 Jack Alexander's Financial Planning & Analysis and Performance Management is noted as being an 'essential desk reference' for FP&A professionals and CFOs alike. This comprehensive guide dives deep into essential FP&A facets: from budgeting and forecasting to effective financial communication and metrics.
Drawing from his rich experience, Alexander offers practical analytical techniques with real-world applicability. Enriched with visual aids, the book provides novel approaches for analysts keen on refining their craft.
Whether you aim to revolutionize forecasting, enhance analytical tools, or make astute capital decisions, this book offers invaluable insights. As a bonus, purchasers gain access to an exclusive website packed with helpful tools. A must-have for those serious about mastering FP&A.
---
2. Financial Forecasting, Analysis, and Modelling: A Framework for Long-Term Forecasting by Michael Samonas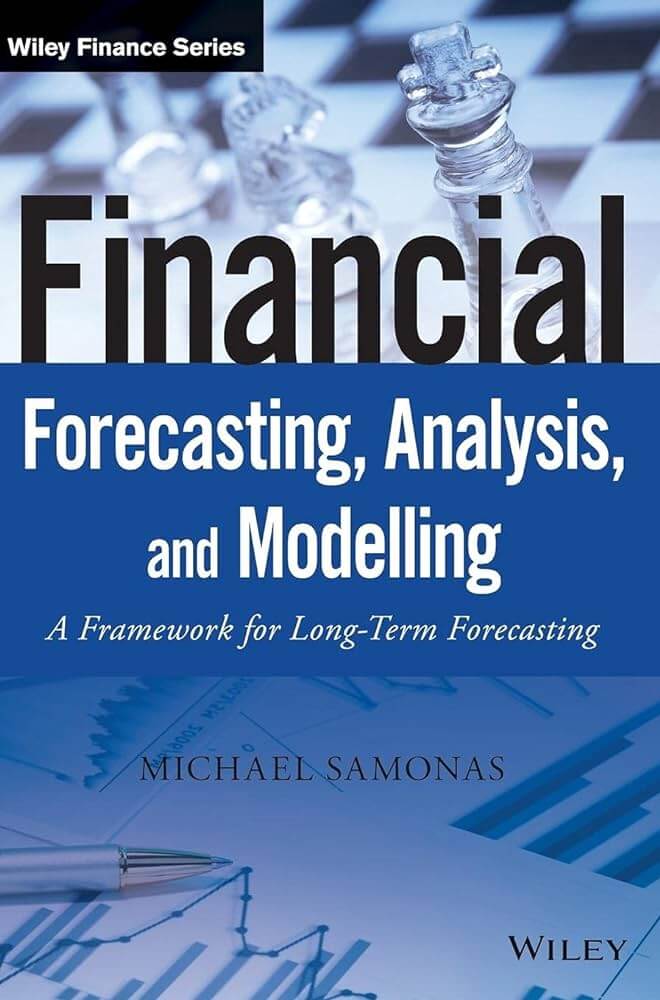 If you're looking for a hands-on toolkit focused on long-term forecasting with an emphasis on uncertainty – you've found it. Among the recommended FP&A books, Financial Forecasting, Analysis, and Modelling: A Framework for Long-Term Forecasting stands out.
It provides a practical approach to enhancing financial statement simulation models, coupled with techniques to bolster a robust planning process. Complementing the core content, an accompanying website offers a customizable operational model, turning insights into actionable strategies.
Dive deep into Excel's capabilities, including sensitivity analysis, and Monte Carlo Simulation. For those aiming for precision in their financial endeavors, this book is a must-read.
---
3. Future Ready: How to Master Business Forecasting by Dr Steve Morlidge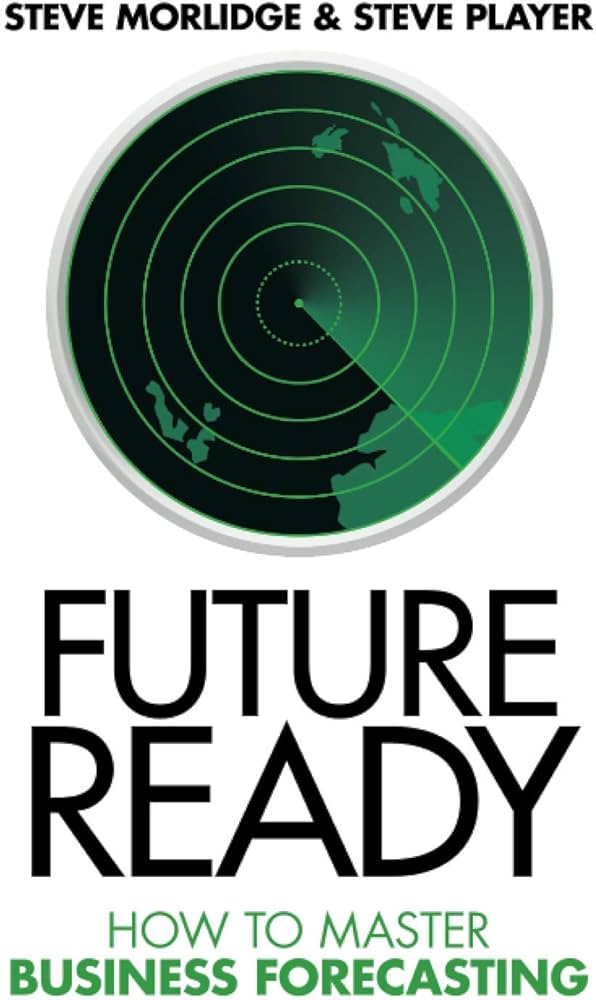 Future Ready dives deep into the forecasting process, addressing the flaws made evident by recent financial crises. Dr. Morlidge combines insights from multiple disciplines and extensive practical experience to offer actionable strategies for refining forecasting in any organization. He theorizes that while predicting the future is impossible, being prepared for it is not.
The book answers pivotal questions on forecast accuracy, frequency, content, production methods, reliability, and more. With a focus on avoiding data manipulation and understanding risk, Future Ready serves as both a practical guide for managers and an enlightening resource for leaders aiming for proactive, informed decision-making in an uncertain world.
"In the area of Forecasting, it is the best book in the market." - ―Fritz Roemer. Leader of Enterprise Performance Executive Advisory Program, the Hackett Group
---
4. Painting with Numbers: Presenting Financials and Other Numbers So People Will Understand You by Randall Bolten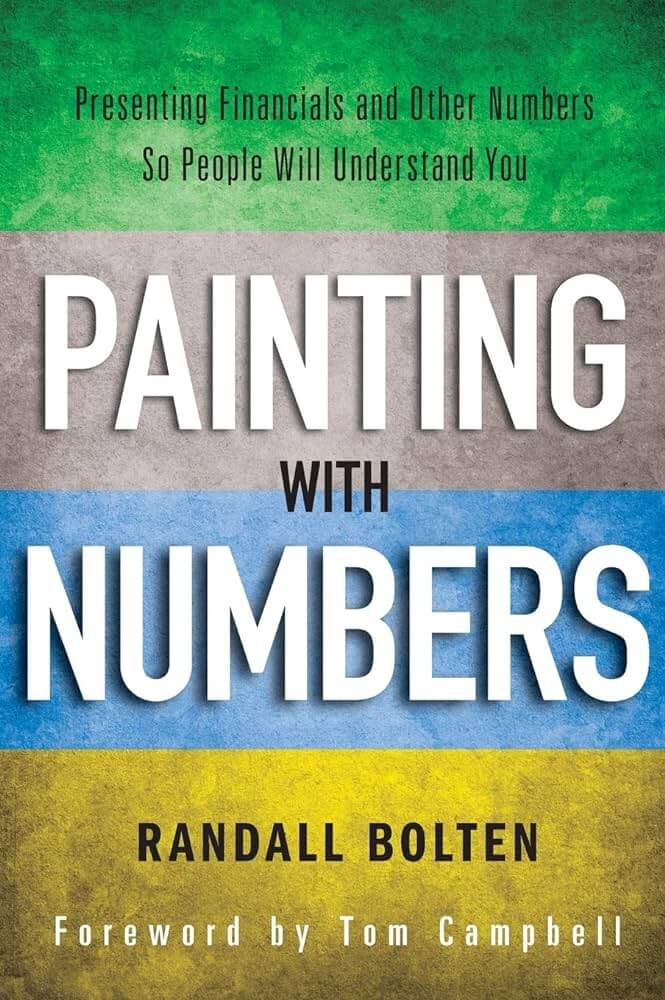 Navigating the maze of numerical data can be daunting, especially when trying to convey complex ideas in a limited amount of time. Painting with Numbers by Randall Bolten is the guide every professional needs to communicate numerical information seamlessly and effectively.
Bolten emphasizes the power of the Arabic numeral system, visual effects, and layout to create compelling presentations. For those aiming to dive deep into FP&A books, Bolten's work offers insights into audience perception, enhancing your professional image by presenting numbers in a manner that underscores your grasp of underlying business concepts.
With a focus on the efficient use of tools like Excel, PowerPoint, and graphs, Bolten, drawing from his extensive experience in finance, provides a treasure trove of techniques and guidelines for clear, engaging, and effective presentations.
---
5. Financial Analysis, Planning, and Forecasting: Theory and Application (Third Edition) by Cheng F. Lee and John Lee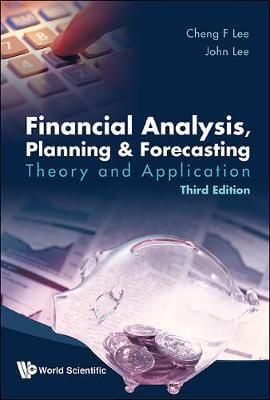 Diving into the world of corporate analysis and planning, this introduction-level book by Cheng F. Lee and John Lee offers a comprehensive blend of theory and practice.
Structured in five pivotal areas, from financial analysis methodologies to intricate financial planning and forecasting, the text introduces readers to classic corporate finance theories, including Pre-M&M Theory, M&M Theory, CAPM, and Option Pricing Theory. The interplay between these theories is meticulously discussed, with real-world examples amplifying the learning experience.
The third edition brings fresh perspectives with updated data, expanded topics, and new chapters, ensuring readers have a holistic grasp of financial management decisions, underpinned by interdisciplinary insights.
---
6. Corporate Financial Analysis: Simple Methods and Strategies to Financial Analysis Mastering by Blaine Robertson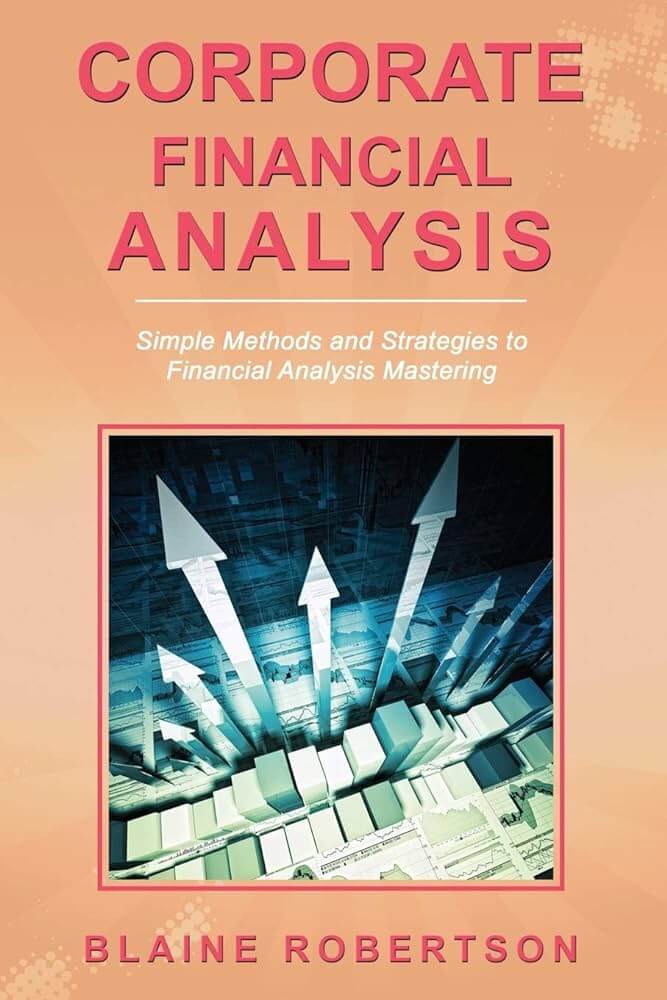 At the heart of every thriving business or savvy investor lies a common tool: corporate financial analysis. In his book, Blaine Robertson demystifies this crucial discipline, revealing how successful figures like Warren Buffet discern companies destined for prosperity.
Despite the complexity that high-level financial analysis often brings, Robertson assures readers that mastering the basics is within reach. Drawing parallels to the risks of impulsive decisions, he emphasizes the importance of looking beyond superficial indicators.
This guide not only provides foundational principles but also offers hands-on exercises, ensuring readers can apply their knowledge in real-world scenarios. For those on the hunt for the best FP&A books, make sure you don't miss this one!
---
7. The Audacious Finance Partner: Reveals The Key Factors and Skills for Business Partnering Success by Andrew Codd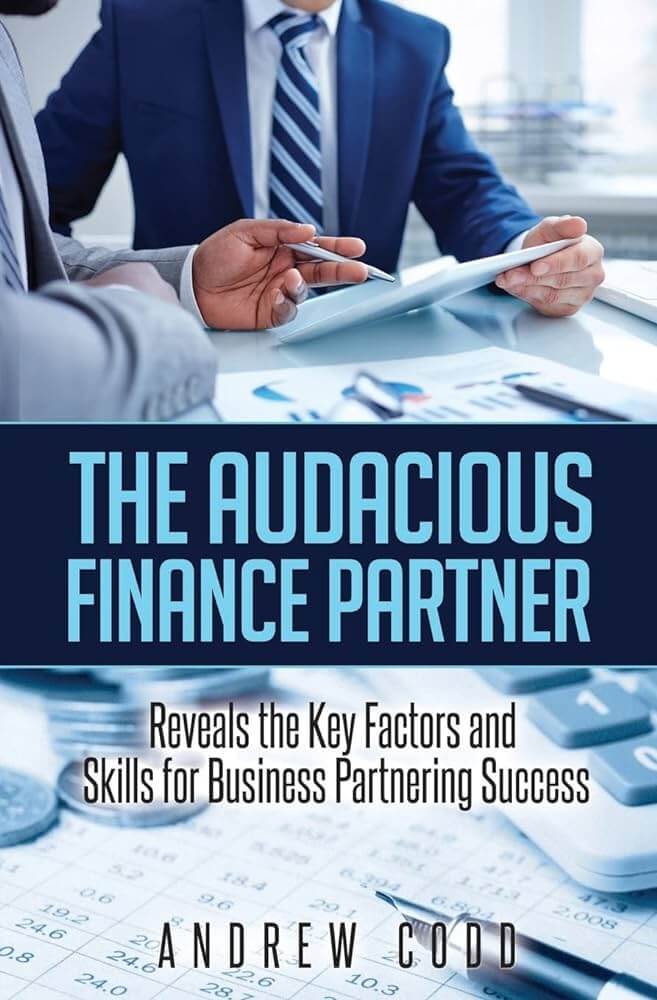 The Audacious Finance Partner: Reveals The Key Factors and Skills for Business Partnering offers a roadmap to not just measure success, but to actively influence and contribute to it.
The story unfolds through the eyes of a finance individual seeking more than just conventional methods. As he explores mentorship from accomplished finance partners across various industries, readers are treated to invaluable, real-life conversations about soft skills that often go unnoticed in formal education but are crucial in today's dynamic business landscape.
Whether you're a budding accountant, a finance veteran, or an executive trying to grasp the essence of finance business partnering, this book serves as a guide to bridging the gap between mere data analysis and impactful influence.
---
8. Using Excel for Business Analysis: A Guide to Financial Modelling Fundamentals by Danielle Stein Fairhurst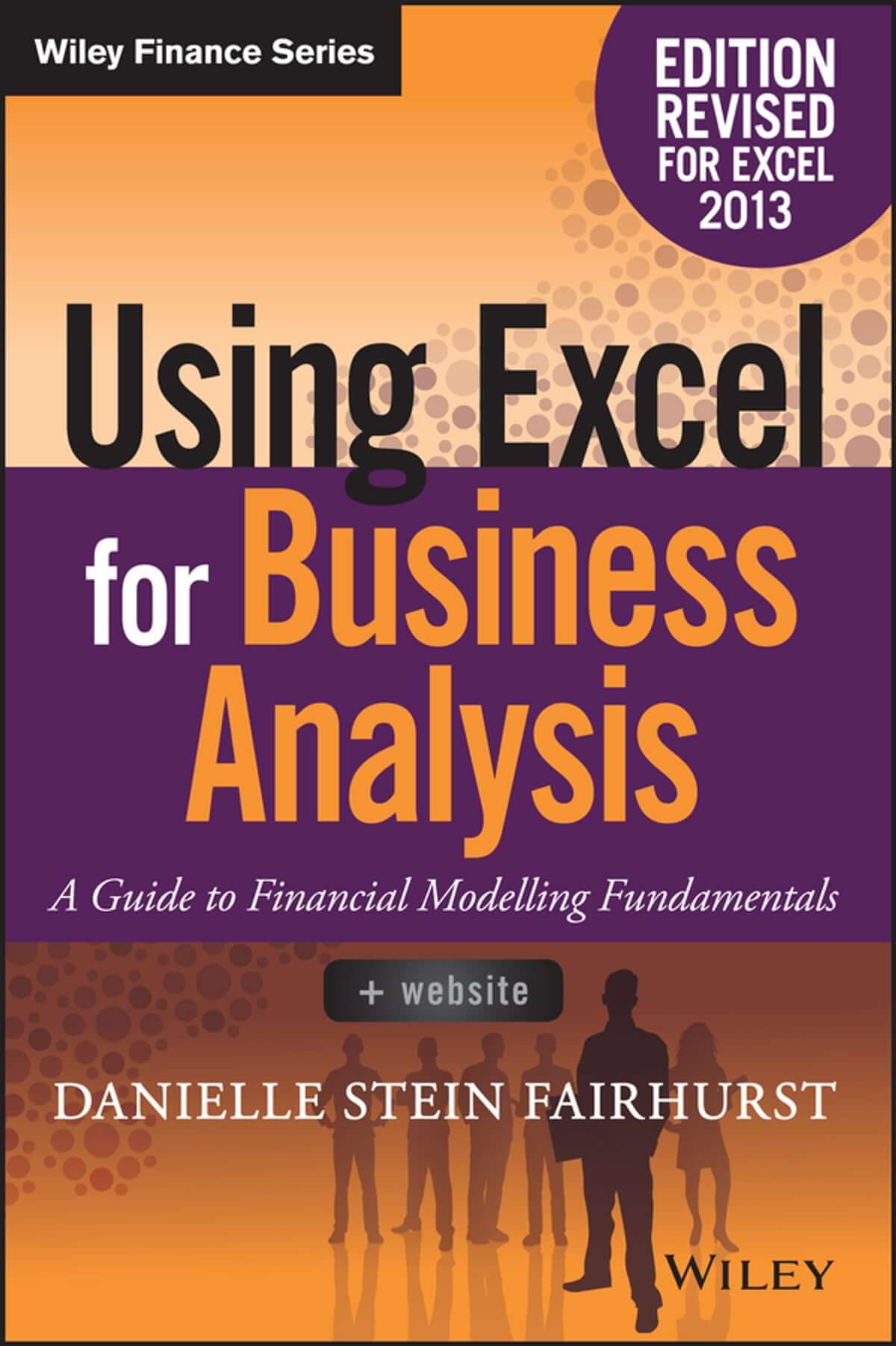 Fairhurst's guide is described as a "clear, concise, and easy-to-use guide to financial modelling suitable for practitioners at every level". And it's not just about numbers; it's about harnessing Excel's power to craft compelling business stories.
With hands-on exercises, real-world case studies, and invaluable online resources, this book takes you from understanding Excel's hidden gems to mastering strategies that keep errors at bay.
It outlines skills you'll need to become a better financial modeler, along with strategies such as linking, formula consistency, formatting, and labeling. With help from this handy book, you'll soon become an Excel maestro and let your financial models do the talking.
---
9. Mastering Financial Modelling in Microsoft Excel: A practitioner's guide to applied corporate finance by Alastair Day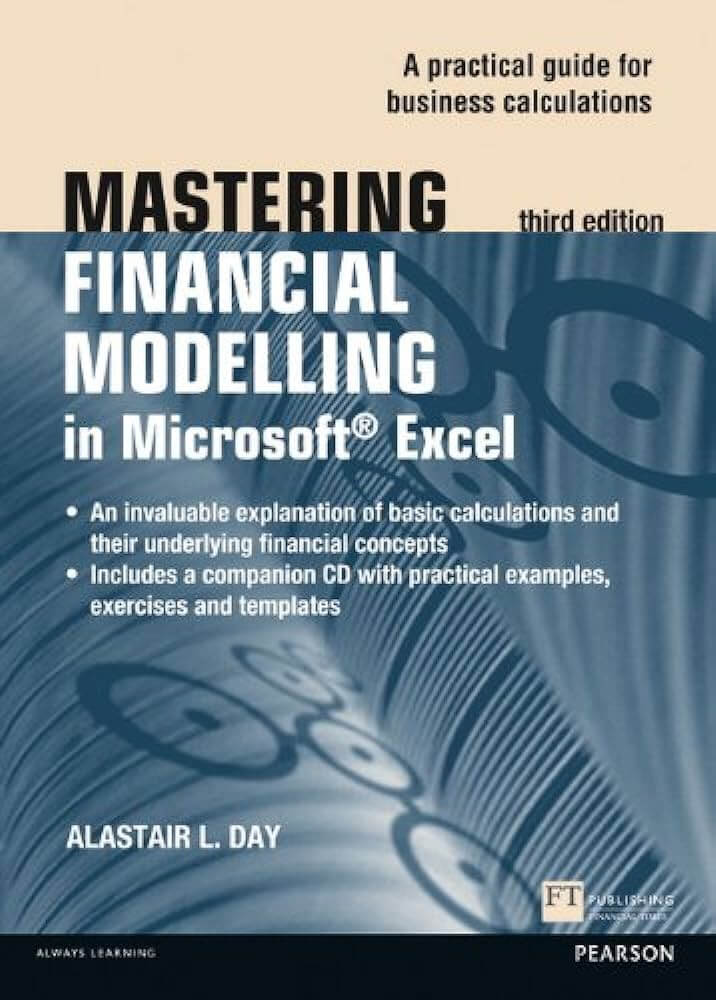 Step into the world where numbers meet strategy. Mastering Financial Modelling in Microsoft Excel: A practitioner's guide to applied corporate finance by Alastair Day isn't just another manual on Excel but a journey into the heart of informed decision-making.
In an era where every significant choice can be backed by data, Day unveils the art and science behind robust financial models. Dive beyond basic spreadsheets and unlock advanced analysis tools even if you aren't a coding expert. For enthusiasts who regularly refer to FP&A books, this guide stands out as a top recommendation.
This guide is your gateway to transforming Excel from a mere tool to a powerful ally in corporate finance. Accompanied by real-world examples, exercises, and ready-to-use templates, this is the resource that bridges the gap between decision-making aspirations and tangible financial expertise. Part of the acclaimed Mastering Series, this book ensures that you're not just crunching numbers, but truly mastering them.
---
10. Financial Modeling in Excel For Dummies by Danielle Stein Fairhurst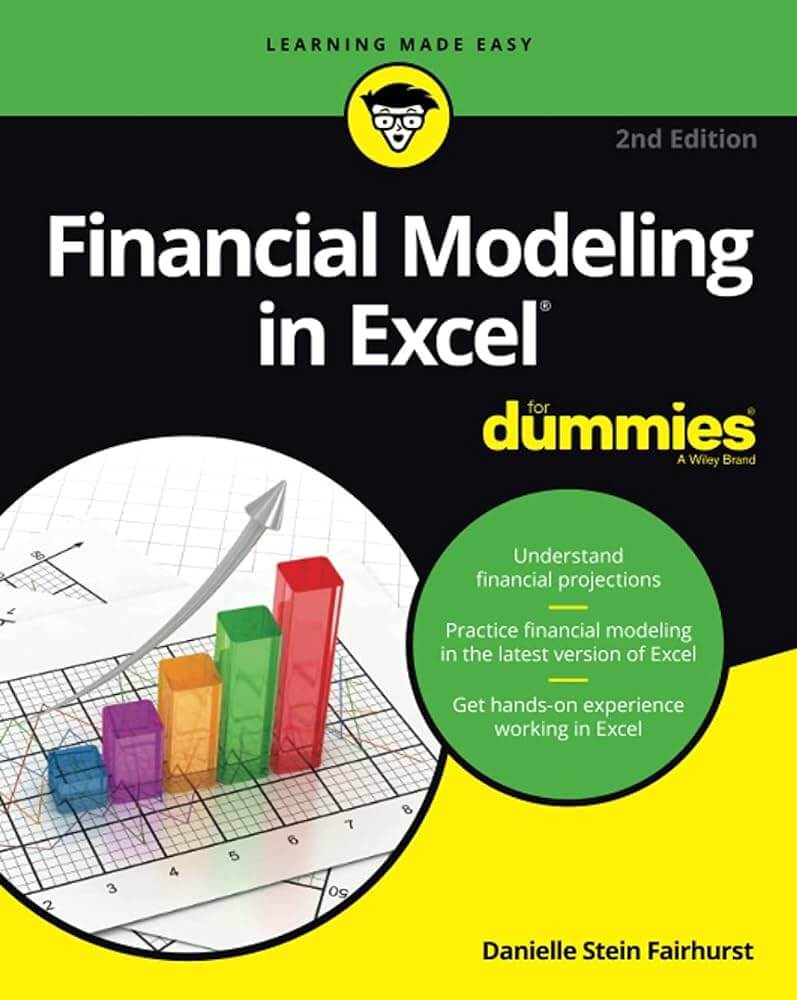 Forget about specialized software or pricey consultants. Stein Fairhurst simplifies financial modeling by providing hands-on exercises that are rooted in real-world applications, using nothing more than your trusty Excel program.
Get to grips with advanced tools, whip up impactful models from scratch, and even play with futuristic business strategies through scenario analysis. By the time you read the last page of Financial Modeling in Excel For Dummies, you won't just be analyzing numbers - you'll be translating them into smart business decisions.
---
11. Profit First by Mike Michalowicz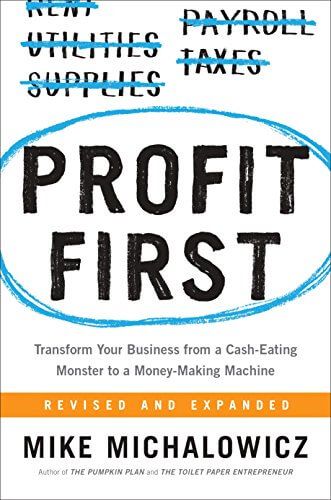 Ditch the flawed, traditional formula of accounting and embrace a behavioral approach that makes sense for humans. In Profit First, Mike Michalowicz flips the script: Sales - Profit = Expenses.
Drawing inspiration from the simple strategy of portion control for weight loss, Michalowicz presents an intuitive system to transform your business from a cash-hungry beast to a thriving cash generator. Dive into:
Four transformative principles making accounting a breeze through bank account insights.
The revelation that smaller, profit-first businesses can outvalue top-line-driven giants.
The path to long-term growth through early profitability.
Packed with case studies, actionable advice, and Michalowicz's trademark humor, Profit First is the entrepreneurial playbook for the financial success you've envisioned.
---
CFO Book Club📚
Whether you're a seasoned CFO or an aspiring one, the CFO Book Club is for you!
Join like-minded finance professionals who come together each month to expand their knowledge and discuss thought-provoking books.
But it's not just about reading. We bring in top authors and industry experts for live Q&A sessions, so you can learn from the best and get your burning questions answered.