The next generation of AI in finance is here with the release of Microsoft Fabric and Copilot in Microsoft Power BI. So, why should you (and other finance professionals) care about either of these things?
Well, finance tends to juggle an enormous amount of data from countless sources. And, collecting all this data is a time-consuming process. Even if you've managed to figure that part out, it's difficult to harness its power effectively.
With Microsoft Fabric, you can bridge the gap between data and intelligence and integrate all your data seamlessly. These tools have opened up new possibilities, setting the stage for a new era of AI in finance.
Keep reading to learn how you can use Microsoft Fabric for data analysis and bring your financial data to life.
Topics covered:
What is Microsoft Fabric?
Microsoft Fabric is an end-to-end human-centered analytics product that brings all your data and analytics into one central, easy-to-navigate place.
Fabric is like the Swiss army knife of the analytics world. It connects the best elements of Microsoft Power BI, Azure Synapse, and Azure Data Factory into one cohesive platform.
The beauty of Fabric lies in its all-encompassing design. Whether you're tinkering with data infrastructures, looking for patterns, scrutinizing numbers, or searching for actionable insights, Fabric's got you covered.
[Source: Microsoft YouTube channel]
What comes with Microsoft Fabric?
Fabric offers a unified data foundation that promises to 'align your team within a single source of truth.' This means you can unite data from many sources within a single, centralized place.
Microsoft Fabric offers seven core components:
Below, we'll explore each component or 'experience' in more detail:
Data Factory
Data Factory in Microsoft Fabric offers a streamlined experience for data integration. It lets you ingest, prepare, and transform data from various sources. Regardless of your level of expertise, you'll be able to transform data easily.
One of the standout features is Fast Copy. It's a tool that speeds up the data movement process across your chosen data stores. In the context of finance, this means you can quickly collect and analyze financial data from various sources, enhancing decision-making processes.
You can also use Fast Copy to bring data into your Lakehouse and Data Warehouse within Fabric for further analytics. This feature ensures your financial data is always where you need it when you need it.
Some great features include:
Data integration
As mentioned above, Azure Data Factory lets you pull data from different sources with over 150 connectors. The process is automated in a three-part pattern consisting of three stages: Extract, Transform, and Load.
Dataflows
Dataflows serve as a user-friendly tool for managing data from an array of sources. It offers over 300 data transformations for your convenience. With Dataflows, you can also easily distribute data to various destinations, including Azure SQL databases. These processes can be set to run manually, on a schedule, or as part of a data pipeline orchestration.
Data pipelines
Data pipelines offer robust data orchestration capabilities, allowing for the creation of complex and flexible workflows. Data pipelines are equipped with built-in control flow capabilities, meaning they enable the construction of logic-driven workflows, perfect for handling multiple tasks. With this feature, you can easily manage data pipelines and consolidate hybrid data more effectively.
---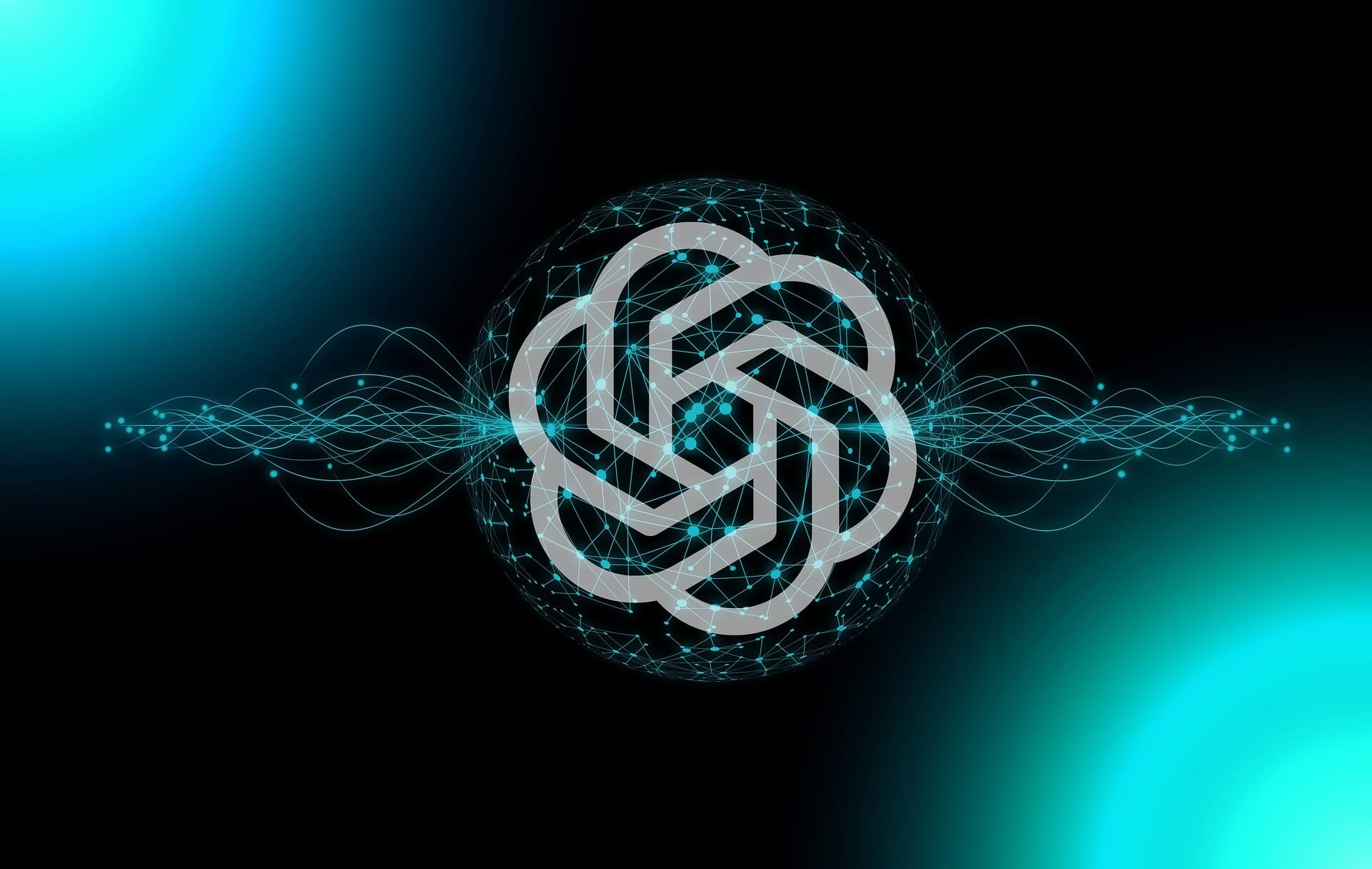 ---
Synapse: Data Engineering
Synapse data engineering in Fabric offers an elite platform designed for large-scale data transformation and democratization via the Lakehouse (OneLake). Data is stored as tables or files, depending on each source type. You can also use shortcuts and other methods to move data from one source to the Lakehouse.
This upgraded version of Synapse strengthens the authoring experience, facilitates instant start with live pools, and enhances collaboration, making data management, table management, and transformation more efficient.
Synapse: Data Warehouse
Data warehousing plays an integral role in business strategy, serving as the backbone for managing and analyzing enormous volumes of data. It's the key to unlocking informed decision-making and fostering business expansion.
Enter Synapse Data Warehouse, which is currently in preview. It brings exceptional SQL performance and scalability to the table, making it a game-changer in the industry.
With Synapse, data engineers, warehousing professionals, and BI analysts can finally work in harmony on a unified open format, leading to a singular, reliable source of truth for everyone involved. It's a leap forward in data management, set to redefine the way businesses and finance teams interact with their data.
Synapse Data Science
Synapse Data Science in Fabric is an end-to-end tool that simplifies the entire process of creating sophisticated AI models. It's a collaborative hub where data scientists can work alongside data engineers and BI analysts to train, deploy, and manage machine learning models at an incredible pace and scale.
Synapse Real-Time Analytics
Ever wondered how to make sense of the data tsunami streaming in from various sources? Enter Synapse Real-Time Analytics to help you analyze huge volumes of semi-structured data and more importantly, to do so in real-time. It's not just about keeping up with the pace of incoming data; it's about turning that data into actionable insights quickly and efficiently.
Data Activator
Data Activator is a no-code Microsoft Fabric experience that keeps a watchful eye on your data analytics and can trigger notifications and actions when it detects specific patterns in your data.
Power BI
When you use Power BI in Fabric, you can really take your data insights to a whole new level. It's recognized for its strong visualization and AI-driven analytics capabilities, making it an excellent resource for finance professionals seeking to extract knowledge from data.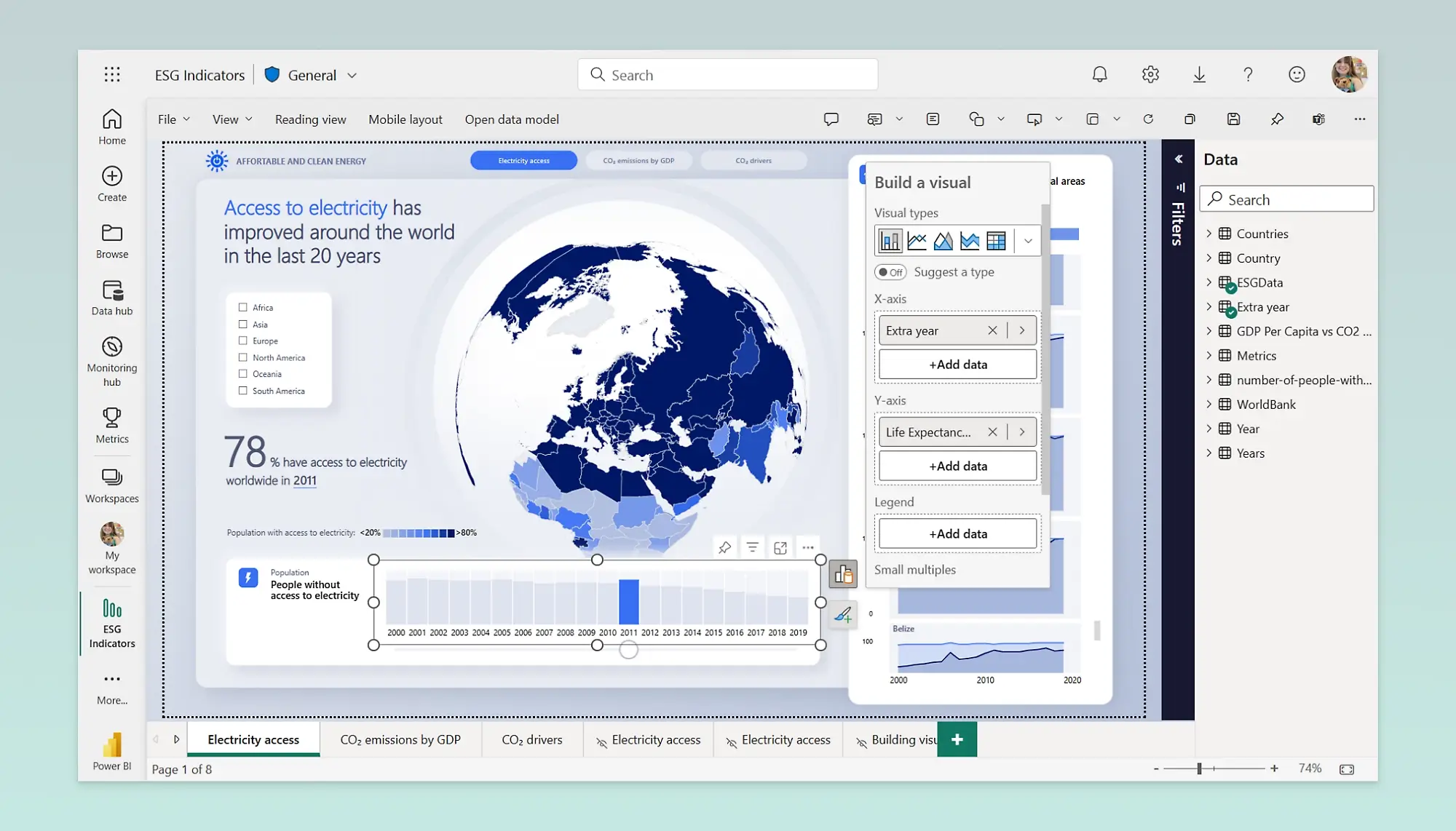 You can also tap into Microsoft's Copilot in Power BI and use it to create reports, translate complex data into actionable insights, and more. Then, share them with apps and other tools such as Microsoft Excel.
---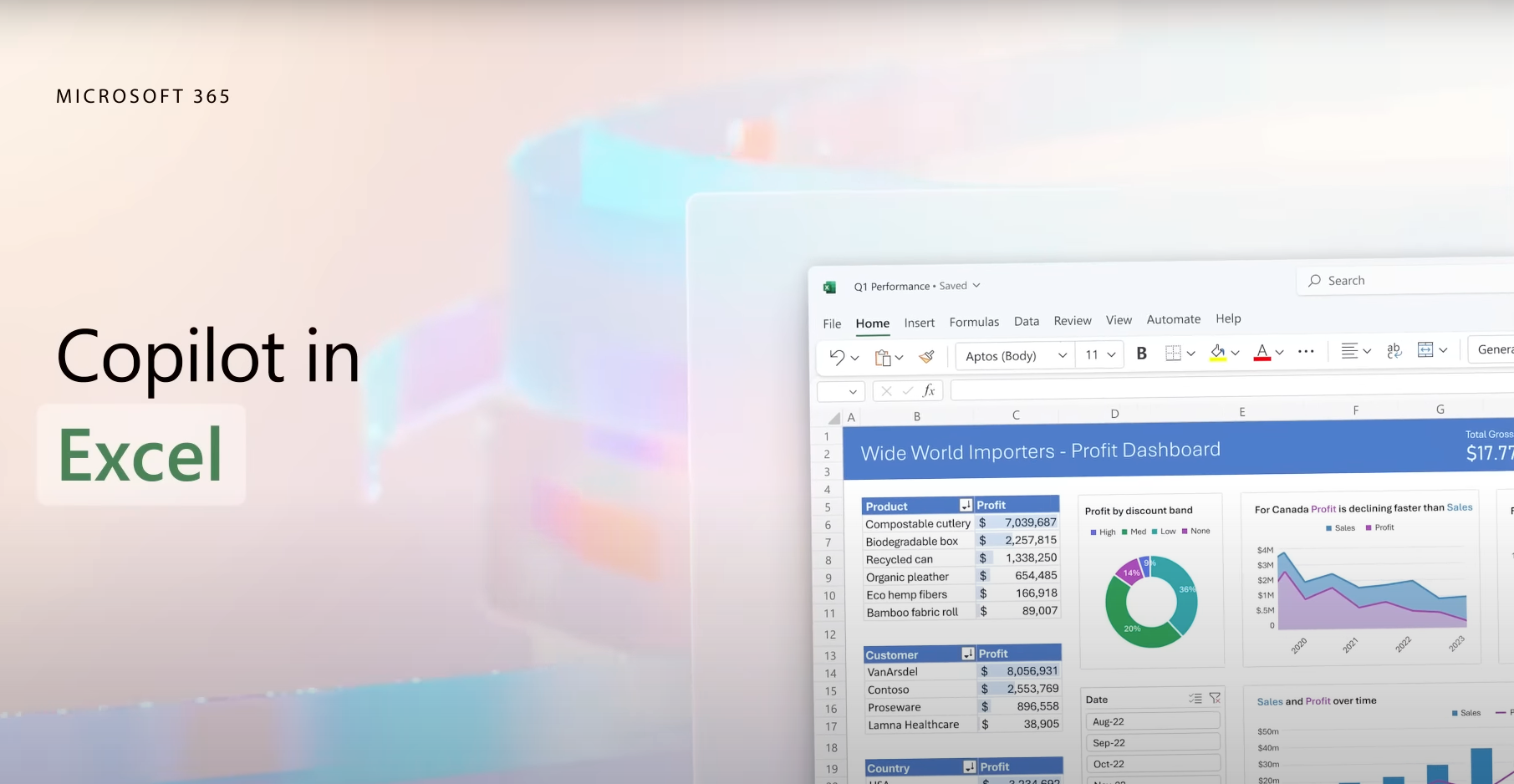 ---
What is OneLake?
OneLake is a multi-cloud data lake that's ready to go as soon as you set up your Fabric tenant. It's like the OneDrive of Microsoft 365 but for all your Fabric workloads.
But OneLake isn't just a storage system—it's a tool that promotes collaboration and harmony within your finance team (and beyond). Developers, finance professionals, and business users can all use OneLake, waving goodbye to those chaotic data silos that occur when everyone has their own storage accounts. Now, discovering and sharing data is a lot easier with security settings managed centrally for peace of mind.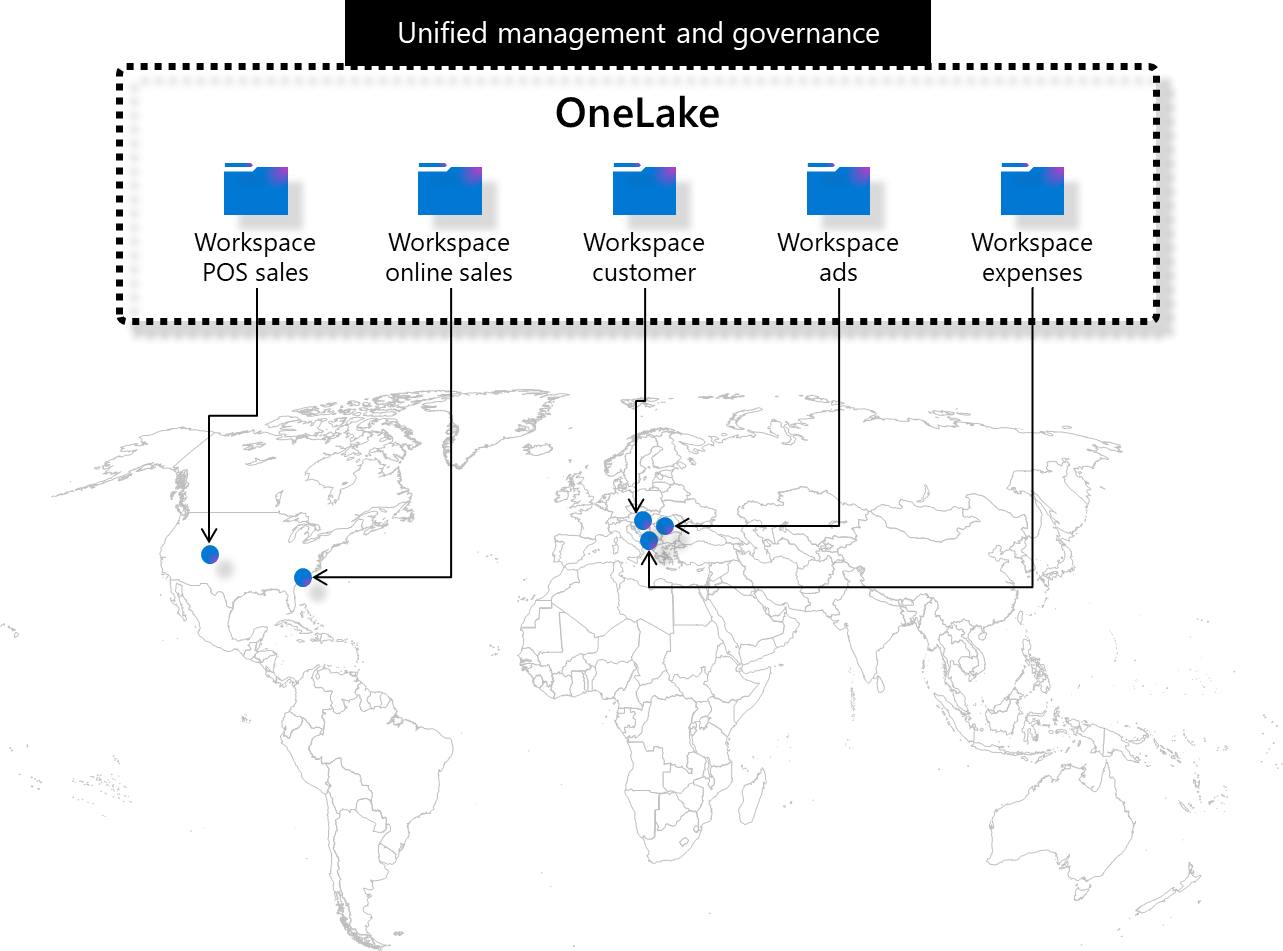 OneLake isn't reinventing the wheel—it's built on and fully compatible with Azure Data Lake Storage Gen2 (ADLSg2). This means you're not just getting a storage system; you're getting access to an expansive ecosystem of apps, tools, and developers.
What is the OneLake 'Shortcuts' feature?
OneLake also brings a handy feature called "Shortcuts" to the table. Instead of moving and duplicating data all over the place, Shortcuts let you share data easily between users and applications.
And the best part?
It isn't limited to ADLSg2. You can also virtualize data lake storage in Amazon Simple Storage Service (Amazon S3) and, soon, Google Storage. This means you can pull together and analyze data across different clouds, keeping all your data interconnected.
So, in essence, OneLake isn't just a data lake—it's a bridge between different data sources, keeping your data flow seamless and efficient.
How to leverage Microsoft Fabric for data analysis
Now, let's dive into some examples of how finance professionals can leverage Microsoft Fabric for better data analysis:
1. Unifying data sources
Microsoft Fabric allows for the seamless integration of data from various sources. Whether it's from ERP systems, CRM tools, or financial databases, Fabric enables a finance professional to gather it all into a single dataset.
For instance, a financial analyst could compile data from all these different systems, facilitating a comprehensive financial report that would otherwise take quite some time to complete.
2. Eliminating data silos with OneLake
Fabric's built-in multi-cloud data lake, OneLake, serves as a unified, centrally managed hub for all your data needs. A multinational finance team dealing with data from several regional offices could leverage OneLake to store and access data from one place. This helps to do away with data silos, promoting better data governance and team collaboration.
3. Powering up with Power BI
The integration of Power BI into Fabric brings AI-driven analytics and superior data visualization tools right to your fingertips. With these tools, raw financial data can be turned into meaningful insights.
An example of this in action could be when it comes to analyzing trends, you could identify areas for cost-cutting, or discover profitable opportunities.
4. Making the most of shortcuts
OneLake offers a feature called "Shortcuts," allowing easy sharing of data between users and applications without unnecessary duplication. For example, a financial controller needing regular updates from both an internal finance database (on Azure) and an external stock market feed (on Amazon S3) could use Shortcuts to unify and analyze this data efficiently.
5. Utilizing real-time analytics for financial decisions
The Synapse Real-Time Analytics feature in Fabric could be a game-changer for finance professionals. It provides the ability to analyze large volumes of data streaming in real time. In a finance scenario, this could be used to track market fluctuations or monitor transactional data for immediate risk assessment or decision-making.
In summary, Microsoft Fabric brings together a wealth of features designed to help finance professionals streamline their data analysis processes, generate actionable insights, and collaborate more effectively.
---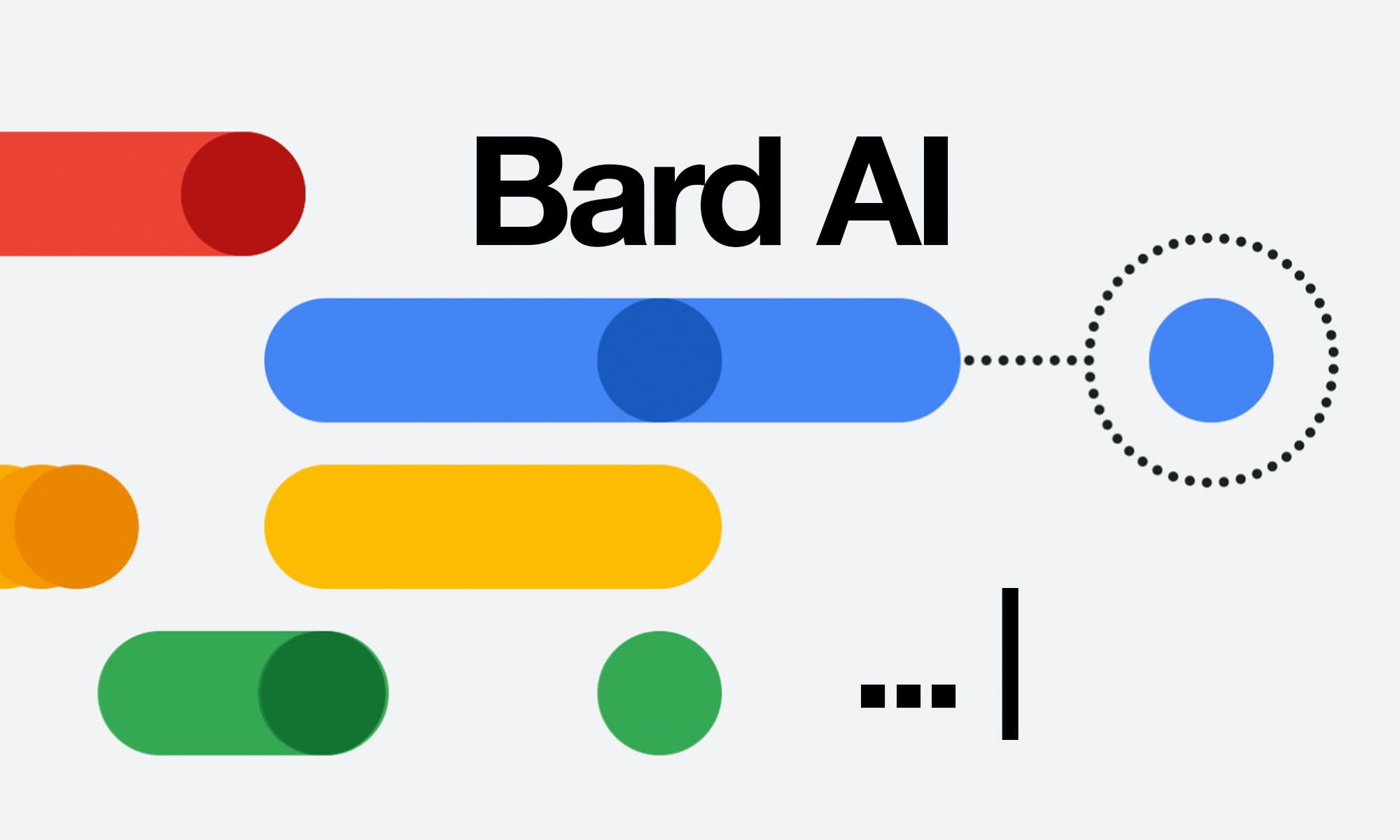 ---
How do I get Microsoft Fabric?
Fabric will be turned on by default on July 1 for all Power BI tenants. However, if want to access it now, you can by turning on the Fabric tenant setting in the admin portal of Power BI.
You can also activate Fabric for select capacities via the 'Capacity Settings' tab found in the admin portal. Just as with the full tenant settings, you also have the option to restrict access to these specific capacities to certain users or security groups. This way, you can experiment with and assess the impact of Fabric in a controlled manner before a full-scale rollout.
If you don't currently possess Power BI Premium but are keen to try out Fabric, there's an available free Fabric trial (more details about the Fabric trial can be found online).
Further reading:
Learn more about Microsoft 365 Copilot and Excel with this article: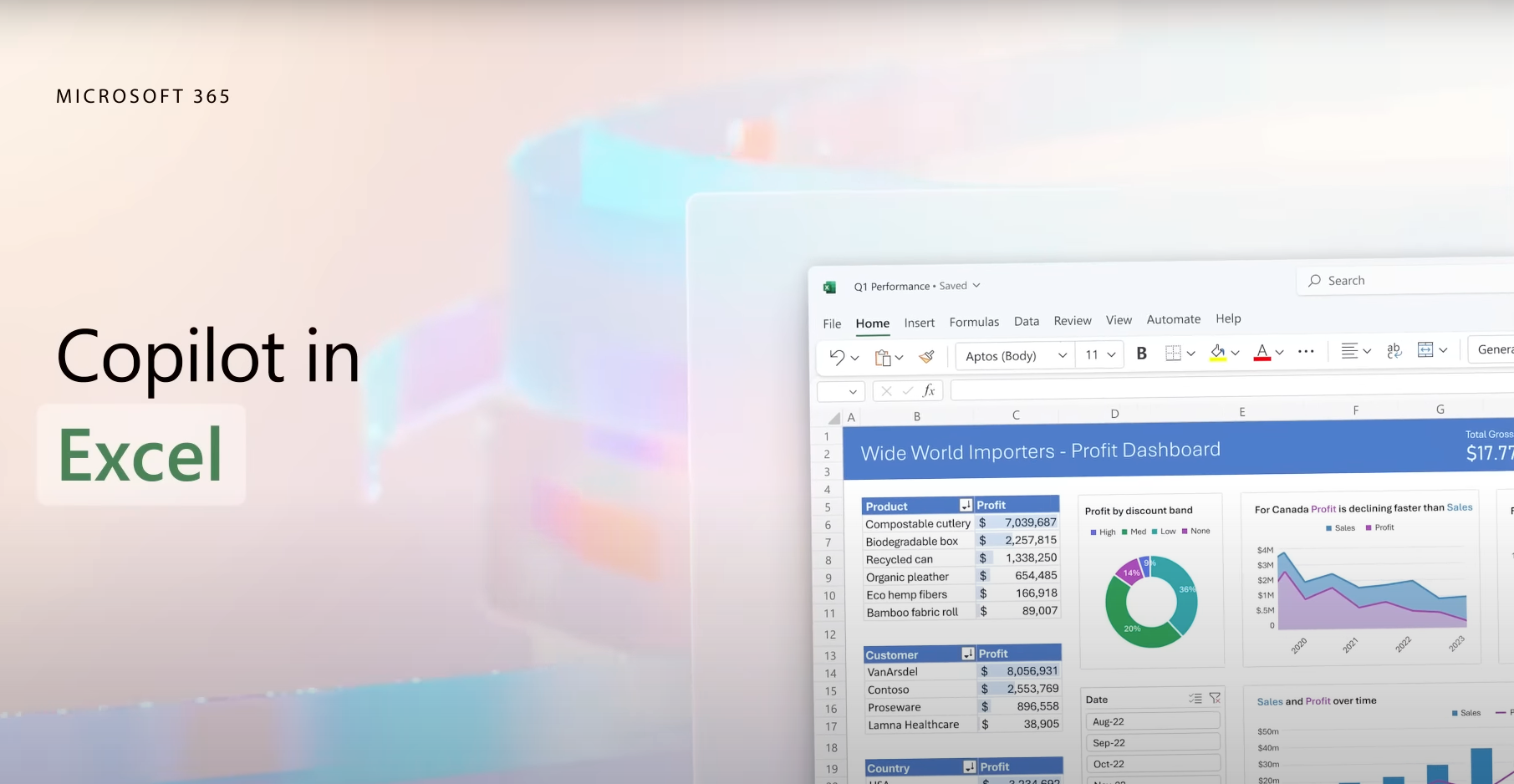 Read all about how to use Copilot with Power BI here: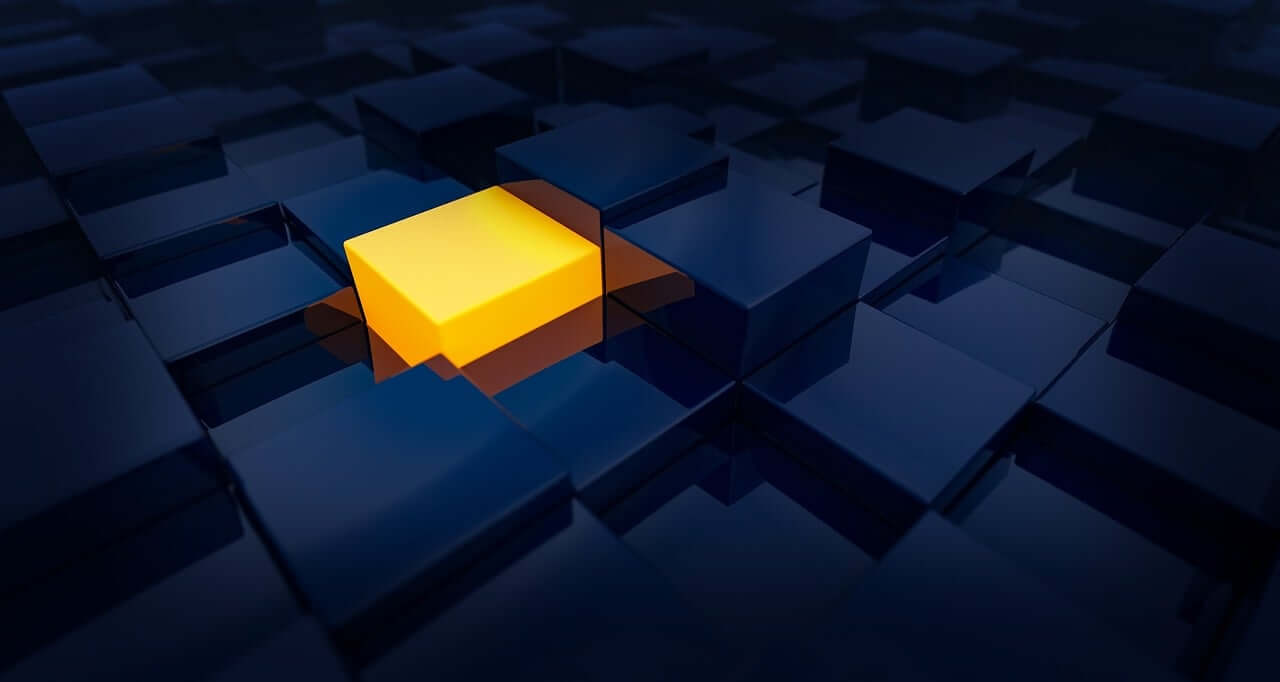 Find out how to use ChatGPT with Excel here: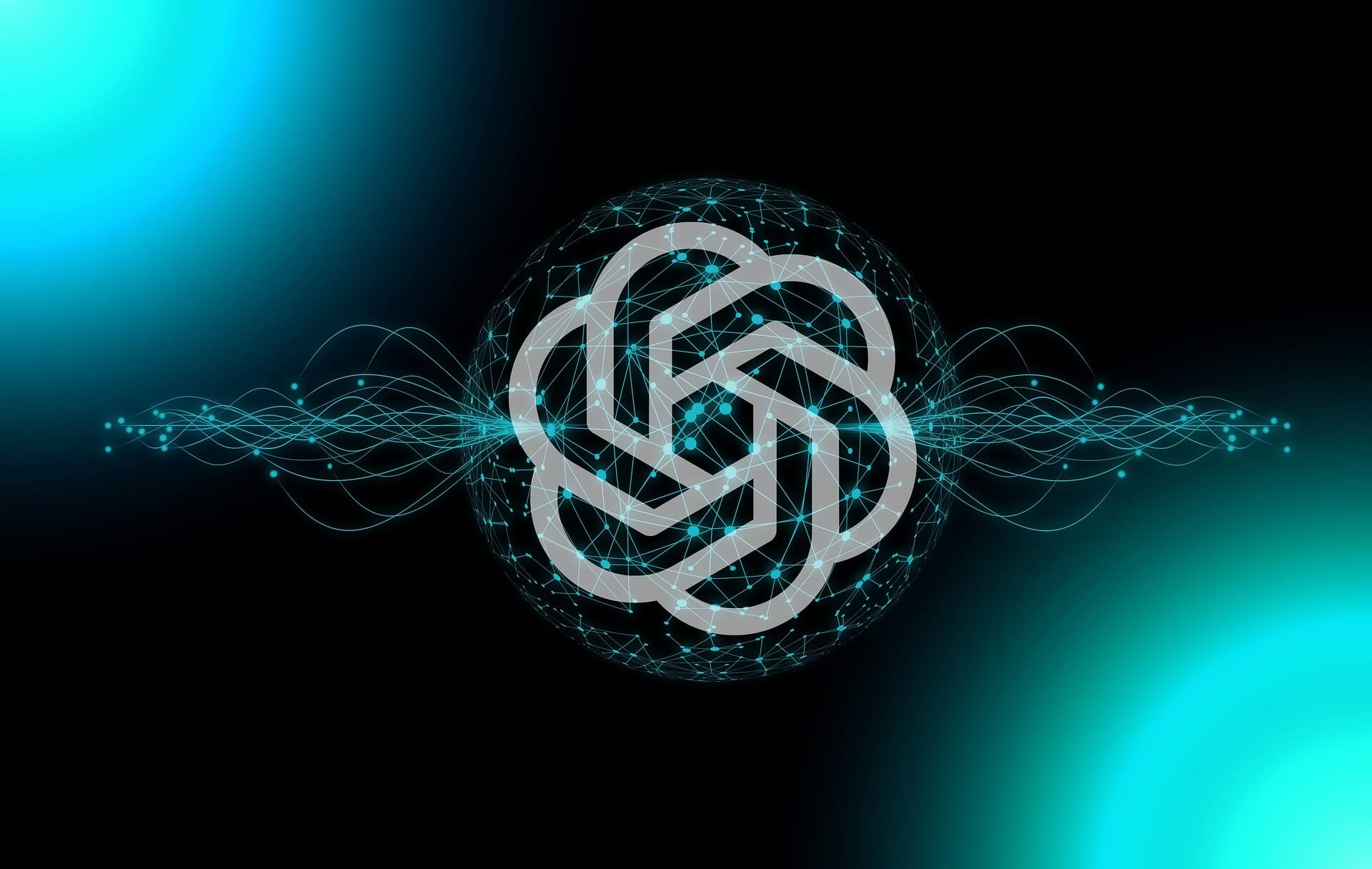 And finally, discover how to use Google Bard with Excel and Google Sheets: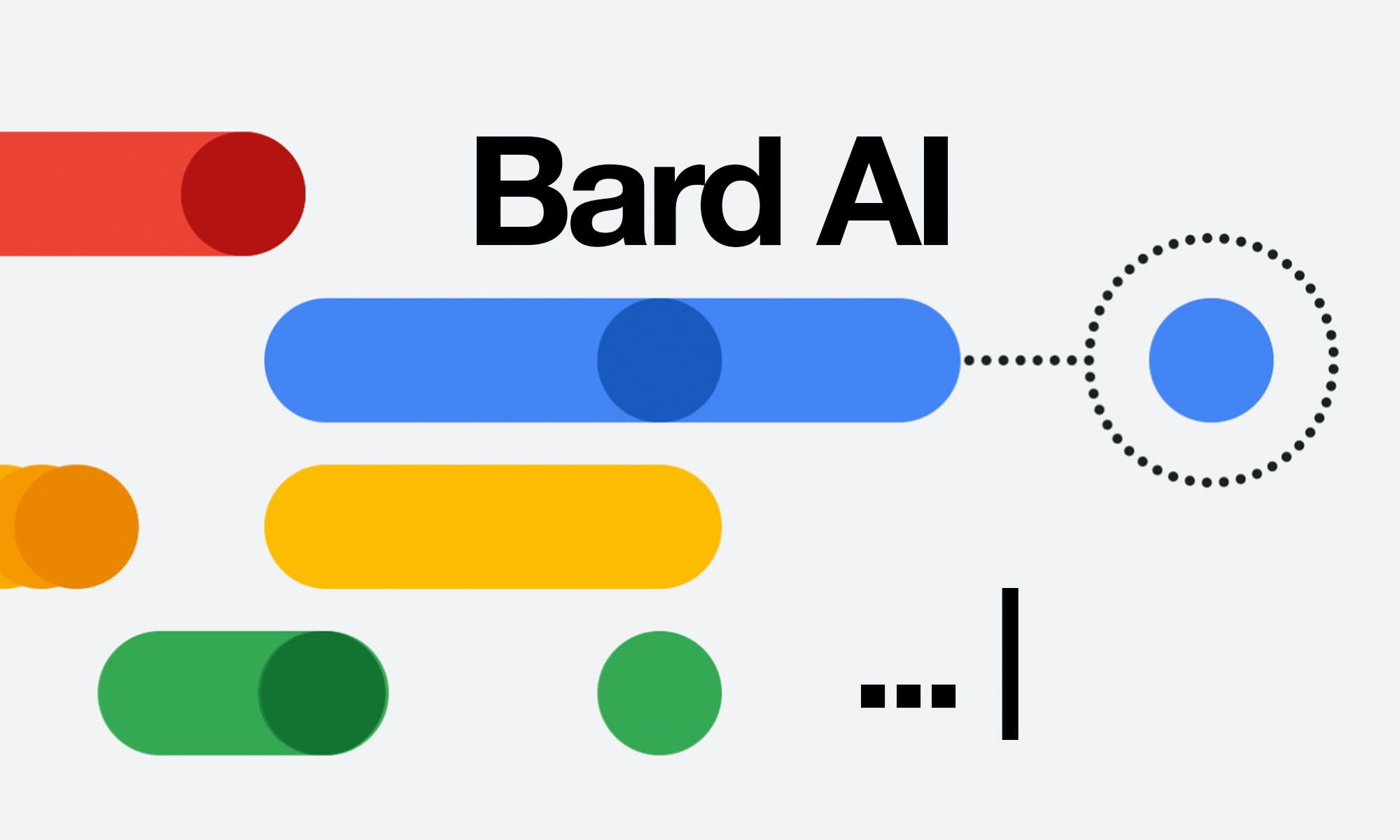 ---