Our latest Finance Salary Report revealed the average FP&A Manager salary to be $76,767 globally and $132,500 in the US.
Those figures are more than just digits on a screen - they're a testament to the value organizations place on financial planning and analysis.
The role of an FP&A manager is not just about crunching numbers; it's about understanding business dynamics, strategizing for growth, and paving the path to financial success.
So, why the disparity in salaries across the globe? 🌎 Why does the US seem to pay a premium? And what factors might push those numbers even higher?
Stay with us as we dive deeper into the realm of FP&A compensation. Here's a quick breakdown of what we're about to explore:
Table of contents:
Ready to dive into the dollars and cents of the FP&A world? Let's get started.👇🏼
What does an FP&A Manager do?
An FP&A manager serves as a bridge between raw financial data and actionable business strategies. They ensure the company's financial health and steer it toward growth and profitability.
They're responsible for analyzing financial trends, advising on decision-making processes, and ensuring the business is on the right track to achieve its financial goals.
Typical duties of an FP&A Manager include:
Financial analysis
Variance analysis
Reporting
Scenario modeling
Collaboration
Process improvement
Stakeholder communication
Performance management
Staff management
---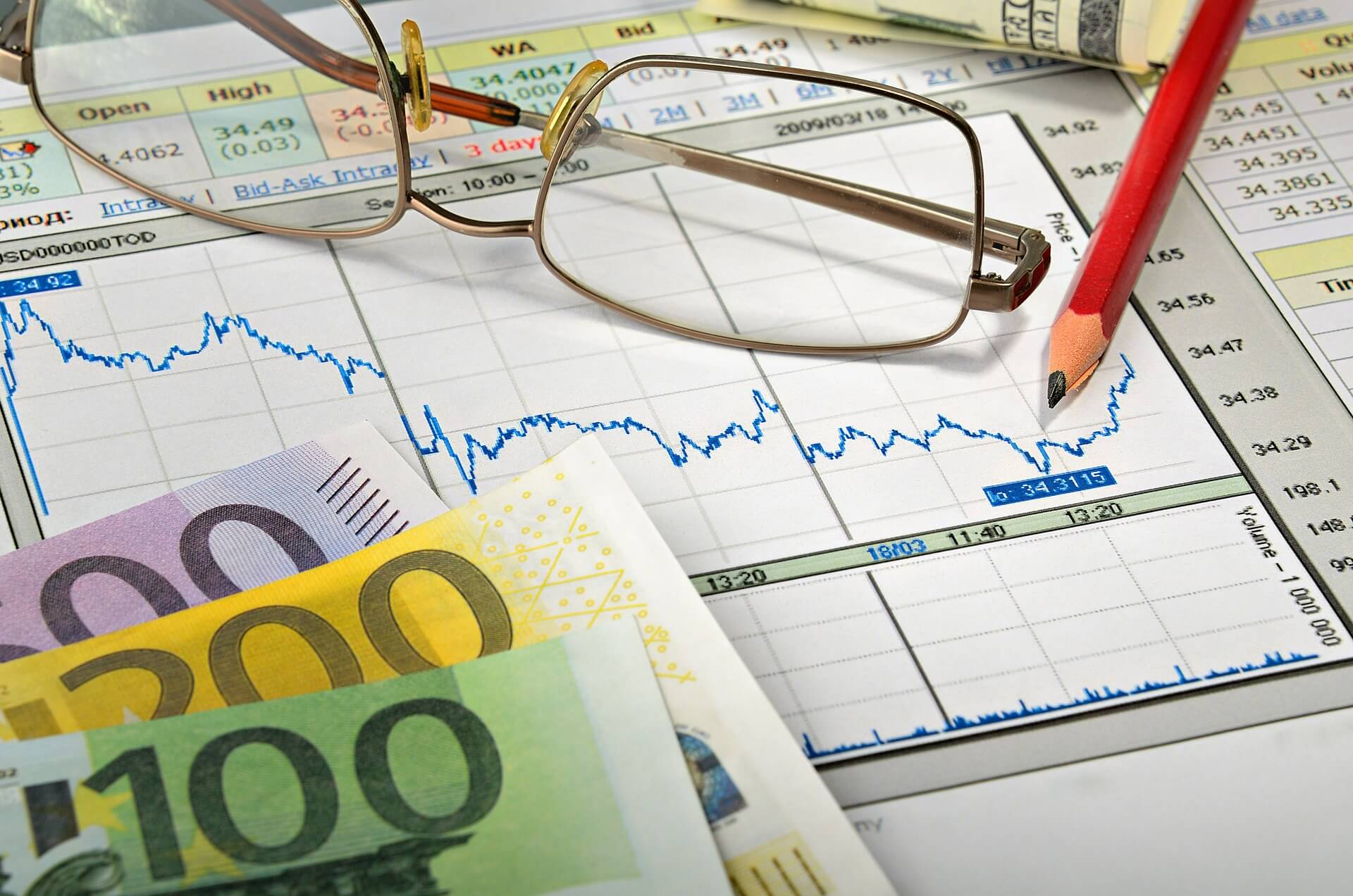 ---
Decoding the dollars: FP&A Manager Salaries around the world 💰
Disclaimer: The data below is from our Finance Salary Survey 2023, which was open to a global audience. Below, we have included the data from the portion of respondents who reported their job title to be 'FP&A Manager'. Please keep this in mind.

FP&A Managers are reeling in an average global salary of $76,767. However, experience plays a huge role in these figures. For instance, an FP&A Analyst typically earns a significant amount less than a Senior FP&A manager.
Here's what our report concluded:

Every FP&A manager's journey starts somewhere, and for those just stepping into the arena, the lower end of the pay spectrum stands at $30,071.
As they blend experience with expertise, mid-level managers see their compensation figures inching upwards, with a median of $64,800.
And finally, the average Senior FP&A Manager's salary sits at $135,429.
Note: This data is from our Finance Salary Report 2023. Therefore, we have based our findings on the data given to us by our participants. So, it's not representative of every finance professional, just those who took our survey.
The gender gap: A reality check
In a world striving for equality, there's still some ground to cover. Our data reveals a disparity with male FP&A managers earning around $78,771, whereas their female counterparts are bringing home $68,250 on average.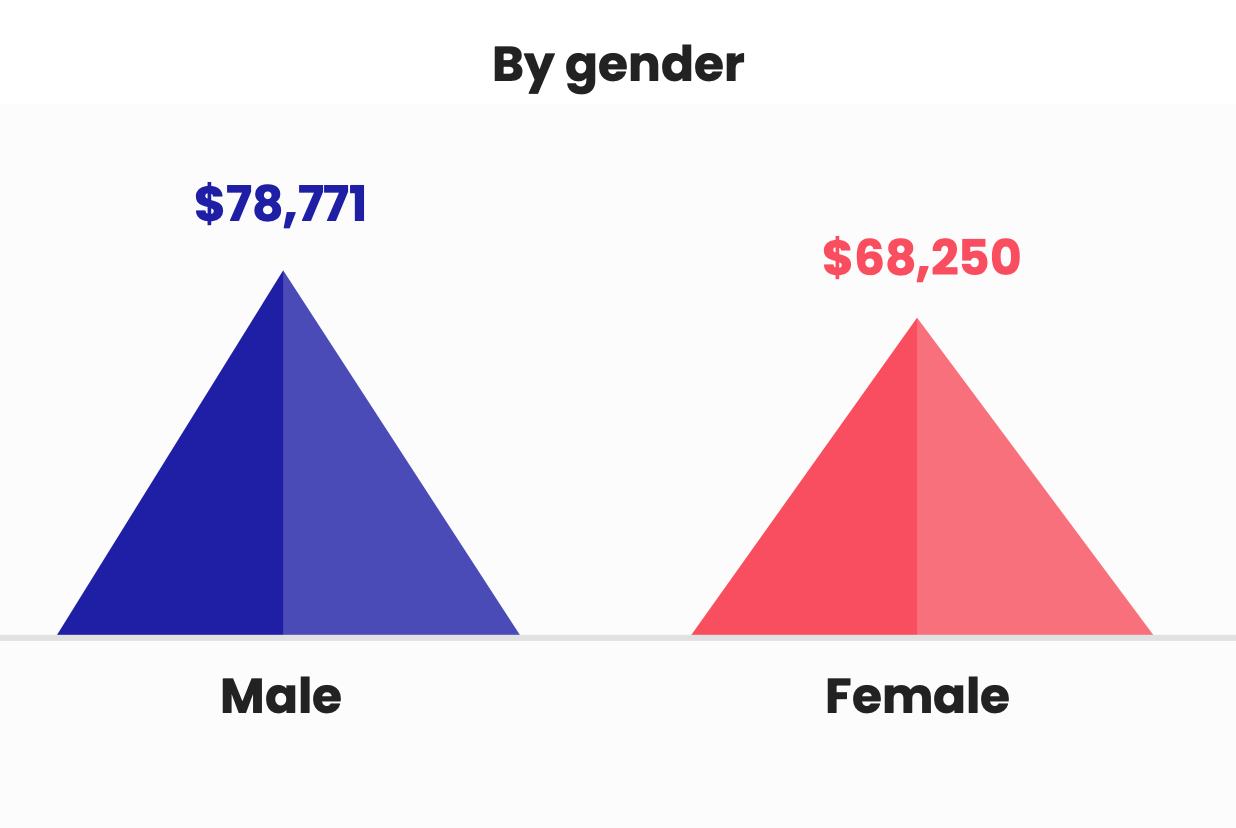 A conversation that warrants more than just numbers, this gap is a call for introspection and action in the finance world.
---
Geographical influence 🌎
Different continents, different compensation stories:
Asia - With its dynamic economies and budding industries, FP&A managers in Asia are drawing an average of $55,813.
Europe - In Europe, you can expect to see an average salary of $75,714 for this position (of course, this varies depending on location and other contributing factors).
North America - Topping the charts, North America, with its financial hubs and high-stakes marketplaces, rewards its FP&A managers with $132,500 on average.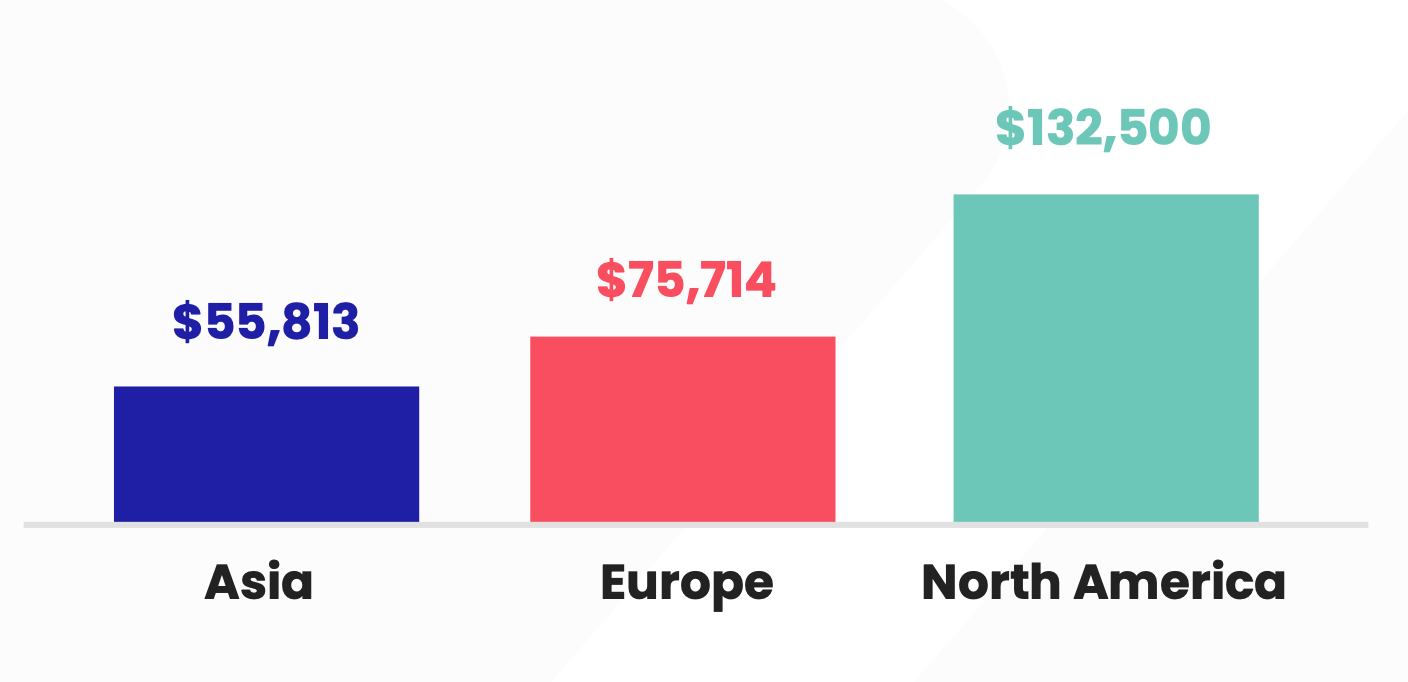 These US figures vary by region and industry. For example, Glassdoor reports an average FP&A Manager salary in the United States being $113,041 with $95,642 base pay and around $17,399 in additional pay.
The Economic Research Institute reports the Financial Planning & Analysis Manager's salary to be around $131,278 with an average hourly rate of $63/hr.
Finally, Salary.com states that the average FP&A Manager salary in the United States is $126,292, with a range between $109,030 and $151,464.
Additional compensation and benefits
When asked about satisfaction with their current salary, just 19.04% reported being satisfied with their salary while 61.92% of respondents said they were unhappy with their current salary.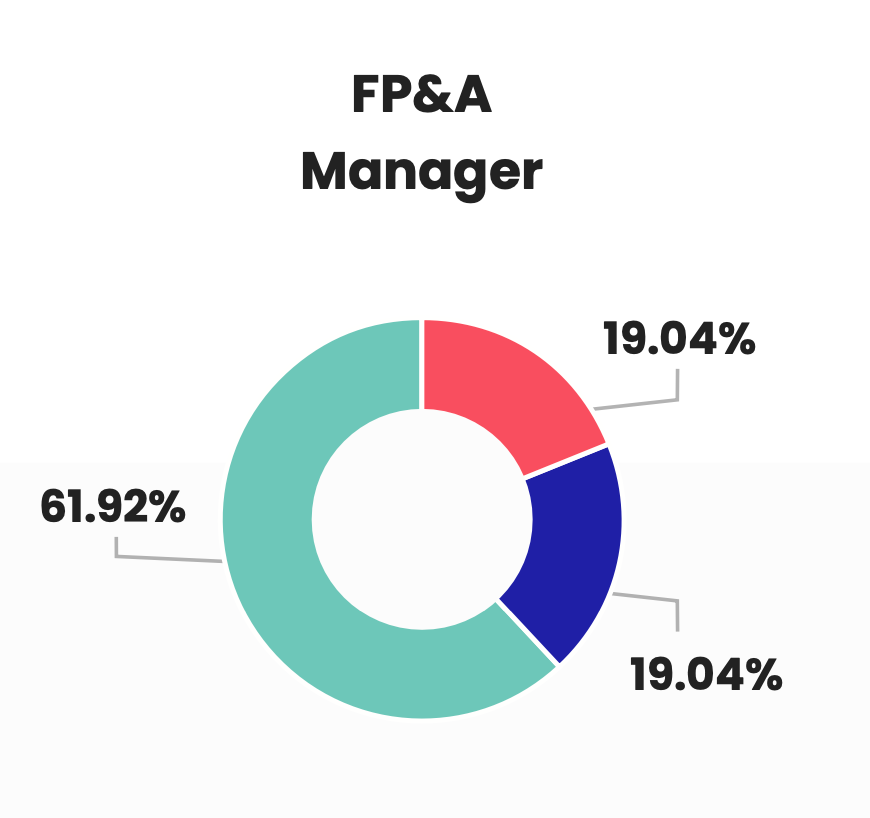 However, while base salaries give us a broad understanding, it's the additional compensation and perks that often paint a more nuanced picture of total remuneration.
Bonuses
For finance pros, bonuses are a significant factor: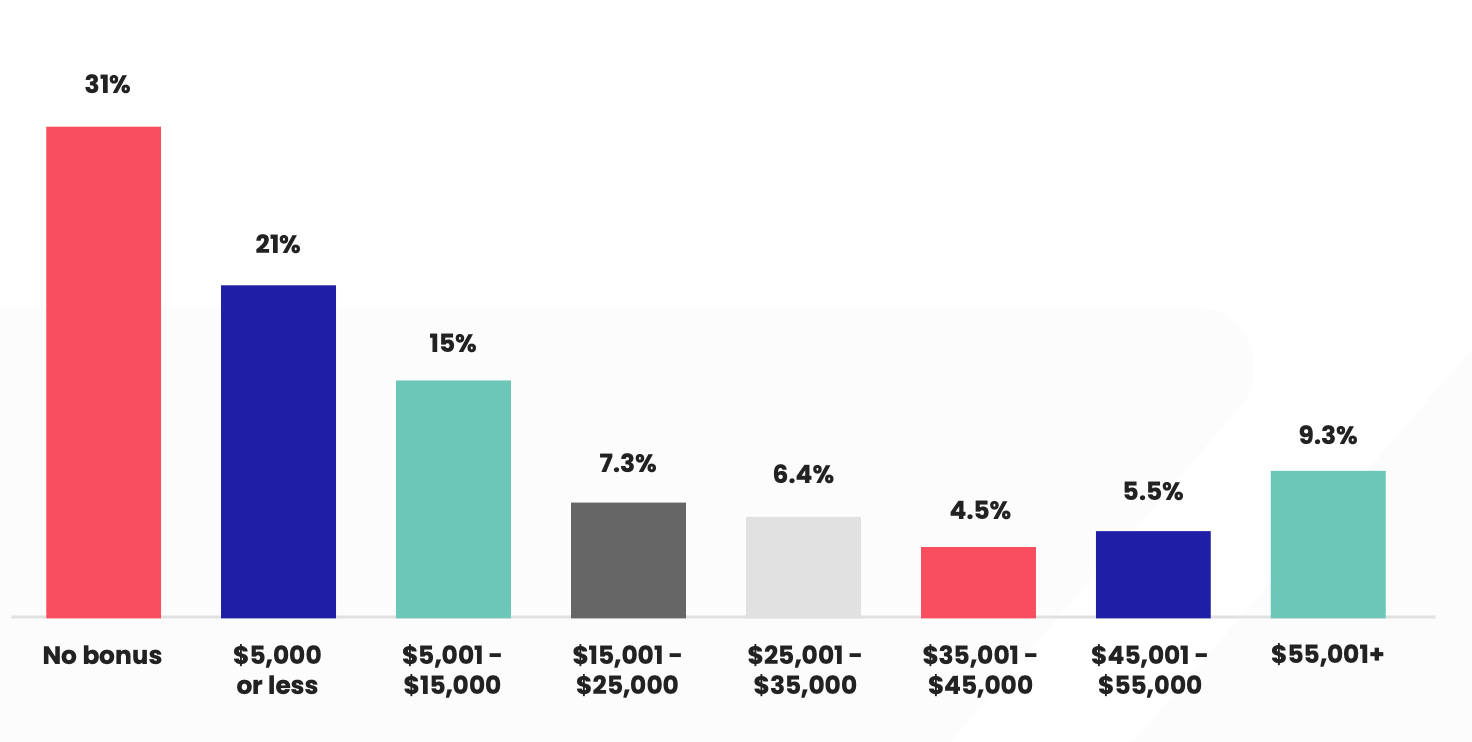 A notable 31% of finance professionals surveyed reported that their earnings did not come with any bonus.
On the brighter side, 21% enjoyed a bonus, albeit capped at $5,000 or less.
Perks and benefits
FP&A Managers play a critical role in the success of an organization. The work they do is complex and demanding, and it requires a high level of skill, knowledge, and experience. Recognizing their invaluable contributions goes beyond just salaries; it's about the perks and incentives that echo an organization's appreciation.
But what's the perk landscape like for finance teams in 2023?
Below, you'll see the most prevalent incentives revealed in our survey, and discover how many professionals are actually enjoying these benefits at their workplaces: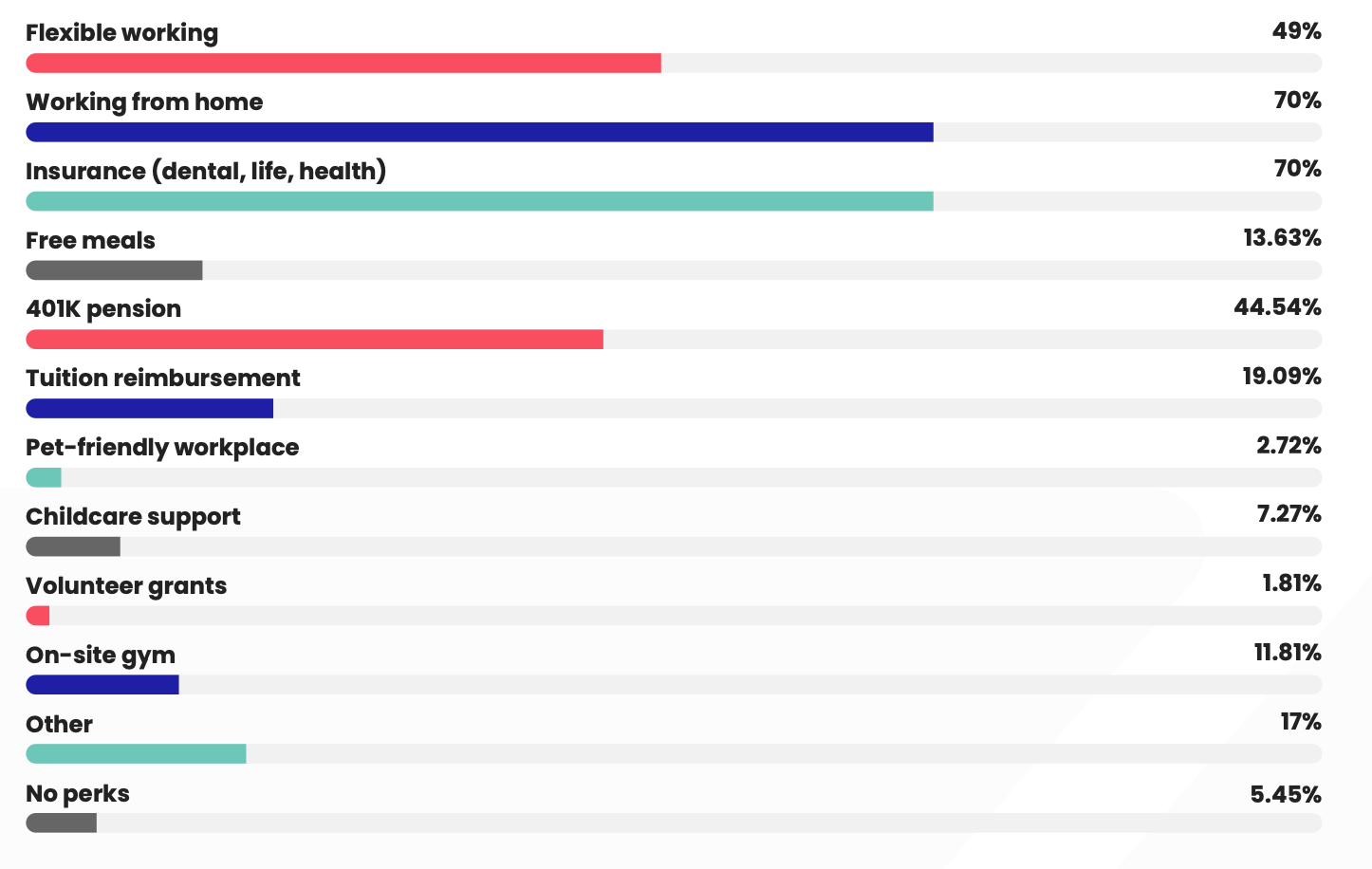 Tips for FP&A Managers to boost their salary
1. Pursue further education and certifications
Consider pursuing advanced degrees such as an MBA or specialized finance certifications, such as the Certified Public Accountant (CPA).
2. Specialized training
Attend workshops and courses that focus on emerging finance trends, tools, and software to stay ahead of the curve.
3. Network
Join finance and industry-specific associations, attend conferences, and actively engage with peers. Networking can open doors to higher-paying opportunities and internal promotions. For example, our free Finance Alliance Slack community is an online space where finance professionals can network virtually, ask questions, learn from each other, and more.
4. Negotiation skills
Regularly review your compensation and be prepared to negotiate during performance reviews or when taking on additional responsibilities.
5. Expand your role
Take on cross-functional projects or responsibilities that align with company goals. Demonstrating a broader understanding of the business can position you as more valuable.
6. Stay updated with market trends
Regularly benchmark your salary against industry averages using reports like the Finance Salary Report to ensure you're compensated fairly.
7. Develop soft skills
Emphasize and develop leadership, communication, and strategic thinking skills, which can set you apart and position you for higher-level management roles.
8. Seek mentoring
Engage with a mentor in the finance field who can provide guidance, advocate for you, and help navigate career growth.
9. Consider geographic relocation
If possible, be open to relocating to regions or countries with higher average salaries for FP&A managers.
10. Stay performance-driven
Consistently deliver high-quality work, take the initiative, and demonstrate your impact on the business. Quantify your contributions wherever possible.
11. Additional perks and bonuses
While base salary is essential, don't overlook negotiating additional compensation elements like sign-on bonuses, performance bonuses, stock options, or other perks.
12. Switch companies
Sometimes, the most significant salary bumps come from changing employers. If you feel you've plateaued at your current company, consider exploring opportunities elsewhere.
---
Want more salary insights?
Whether you're charting your own career path or looking to benchmark compensation across the finance sector, our comprehensive Finance Salary Report 2023 holds the answers.
Explore in-depth data, salary trends, and insider insights on this role and many others in the finance universe. 🔍✨