Life as a finance professional is anything but smooth sailing and if recent times have taught us anything, it's that a major crisis can strike at any time, anywhere.
From navigating a global pandemic to preparing for a potential financial crisis on the horizon, there's a lot of responsibility resting on your shoulders.
So, how should you approach financial planning in uncertain times?
Here are some words of advice from a few of the speakers at the FP&A Summit 2022 when we asked them the question at the top of everyone's minds…
What advice can you give for financial planning in turbulent times?
Chris Ortega - CEO of Fresh FP&A

"The advice that I would give to FP&A as we continue to navigate uncertainty is:
1. Don't try to balance prevision vs accuracy
With this level of uncertainty, don't try to balance precision versus accuracy inside it. In other words, don't try to be perfect in what you're trying to expect. Try to be precise in the next 90 days of any of your budgeting or forecasting.
2. Stay connected with your business partners
Another piece that I would give is to stay deeply connected with your business partners. Build that collaboration, build that communication, build that community of knowledge and information to share directly with your business partners.
3. Develop a scalable roadmap
And the third piece as you continue to navigate this uncertainty and challenge and turbulence that we're all experiencing is making sure that you're developing a financial transformation or scalable roadmap that you're looking to execute in the next 6 - 12 months. Plan your processes, plan the work, and make sure you work with the plans."
About Chris
Chris is a dynamic, empathetic, and servant financial leader with extensive experience in finance, accounting, financial planning and analysis (FP&A), strategic planning, and financial leadership. He's a seasoned leader with a proven track record building and shaping domestic, multinational, and international matrix finance organizations.
He started his career in public accounting at EY and has experience in seed to enterprise companies leading the finance organization. His current position is CEO of Fresh FP&A which is a consultancy focused on finance transformation and scalable solutions for businesses.
Lindsay Jespersen – CFO of Plex

"Our contributions as finance leaders play important and strategic roles in navigating transformation in this age of accelerated digitization and uncertainty.
I think we can all attest to the fact that finance as a function only continues to broaden. And our financial insights help drive not only executive-level decision making, but the full range of daily operations over the course of a business's lifecycle, and ultimately, how well it competes in its market.
We know that today's macro shifts in global economies are very likely to impact us all in these next few months and over the course of 2023 and 2024. And how will we prepare ourselves now will be indicators of how well we navigate all that's ahead."
About Lindsay
Lindsay was appointed Plex's first Chief Financial Officer in August 2021 to lead the global media streaming company's finance, accounting, legal, and strategic planning functions through its next phase of growth. Lindsay has 20+ years of experience in strategic and operational finance roles at major media companies and has held leadership roles at Bloomberg Television, ViacomCBS, and GE.
She previously served as Vice President of Finance for Comcast NBCUniversal's Global Distribution & International segment and prior to that, as Vice President of Finance & Strategy at the Walt Disney Company where she led a global team responsible for the financial operations of ABC News.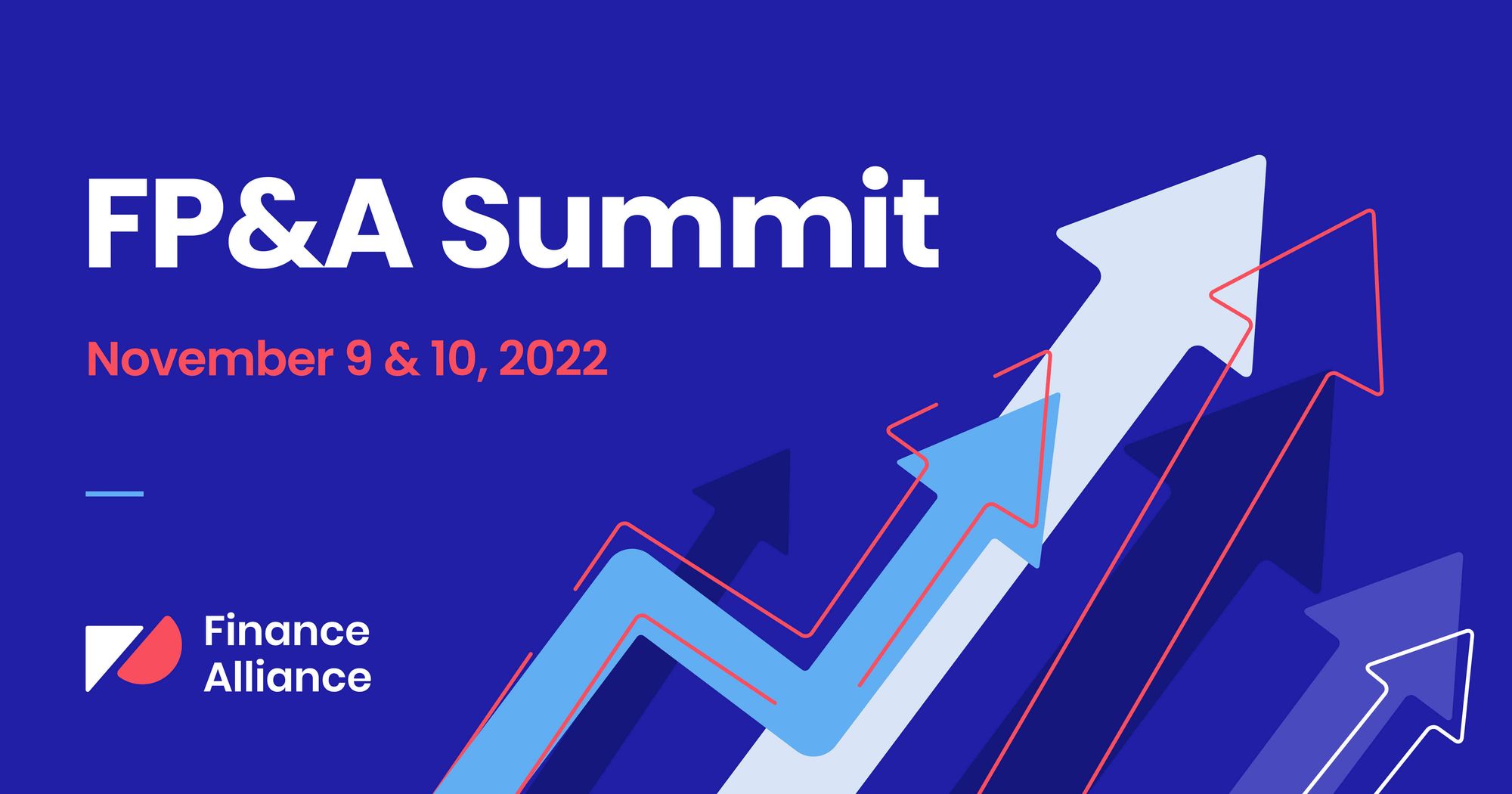 Osman Belal – FP&A Director of GE Renewable Energy

"I think of the changes impacting the finance function, a key topic that will continue to be top of the agenda next year is expectations for the work environment, and team engagement, development, and retention.
A key word of advice generally in planning and even more so in turbulent times is working closely with the operating team in defining the plan and discussing the underlying assumptions for the key metrics.
Most likely the operating teams have insight into leading indicators that influence the financial performance of the business. And it's good to get these inputs during the planning stage."
About Osman
Osman is a finance leader with 10+ years of experience in various areas of Finance including Controllership, Commercial Finance, Supply Chain Finance, Transformation, Financial Planning & Analysis, and Executive Board roles. In his current role, he is an FP&A Director in GE Vernova, where he is responsible for financial planning, analysis, and reporting processes and outcomes for a business in the group.
Osman's experience was gained in both Financial Services and Industrial companies. He has worked and lived in 6 countries across NAM, Asia, and EMEA with his current role based in France. He is a CFA charter holder and an Alumni of Tsinghua-INSEAD EMBA.
Stephen Newland – Director of FP&A at GrowthLab FaaS

"Well, I think there are two key things, I think one is just taking the time away from the day-to-day of the business just to pull back and really put the planning hat on. It's really tough to plan when you're so busy in the day-to-day and so you really have to be intentional with that.
Number two would just be setting a regular cadence to review performance and review the financials, again, when we get so busy and it's easy to fall out of cadence where we are regularly reviewing the financials and kind of putting that planning hat on. So those would be the two tips I would say about financial planning in turbulent times."
About Stephen
Stephen is the Director of FP&A at GrowthLab Financial. He leads a team of analysts responsible for developing financial models, analyzing business valuations & providing ongoing financial support to a number of startups and small businesses. Stephen has worked in a finance role at a variety of organizations including startups, early-stage companies, non-profits, and Fortune 500.
Grab your tickets to FP&A Summit!
If you want to hear more advice from our amazing speakers about financial planning in uncertain times and other topics, make sure to join us on November 9th and 10th for our free virtual event, the FP&A Summit, which consists of 2 days packed with insightful leading content from over 15 keynote speakers and finance experts.
If you're reading this post after the event has ended, don't worry! Our next event is right around the corner (more details below👇).
Wanna learn more about financial planning and analysis? Join our panel of experts from Google, E-Capital, HDMI, and more at the FP&A Summit in San Diego on March 8th – 9th 2023. They'll be exploring forecasting in uncertain times, mastering FP&A to establish predictability in times of change, and more.💡
Join our attendees for a 2 day event that will feature keynotes, panels, and more from top industry decision makers to equip you for future challenges and help you unlock your career potential. Register now before tickets run out! 👇