As the CFO, you can put forward ideas and initiate real change within an organization without much pushback. But harnessing big data and implementing a holistic solution to drive finance transformation is no easy feat. And, the struggle only increases for those in FP&A roles, who may not have a permanent seat at the table.
So, how can FP&A professionals (and CFOs alike) spearhead finance transformation in their organization?
Find out in the first episode of our brand-new podcast, Two Cents: Finance Talk. In this episode, we're joined by the Principal and Founder of Kalish Consulting, Brian Kalish. Brian shares a wealth of knowledge and insights on the importance of harnessing big data to implement solutions that drive finance transformation.
Listen in to hear from one of the most sought-after FP&A speakers in the world and prepare to take lots of notes!
Key talking points
How the role of FP&A has changed because of the pandemic
How more finance pros can get a 'seat at the table'
How to embrace digital finance transformation
…and so much more!
About the guest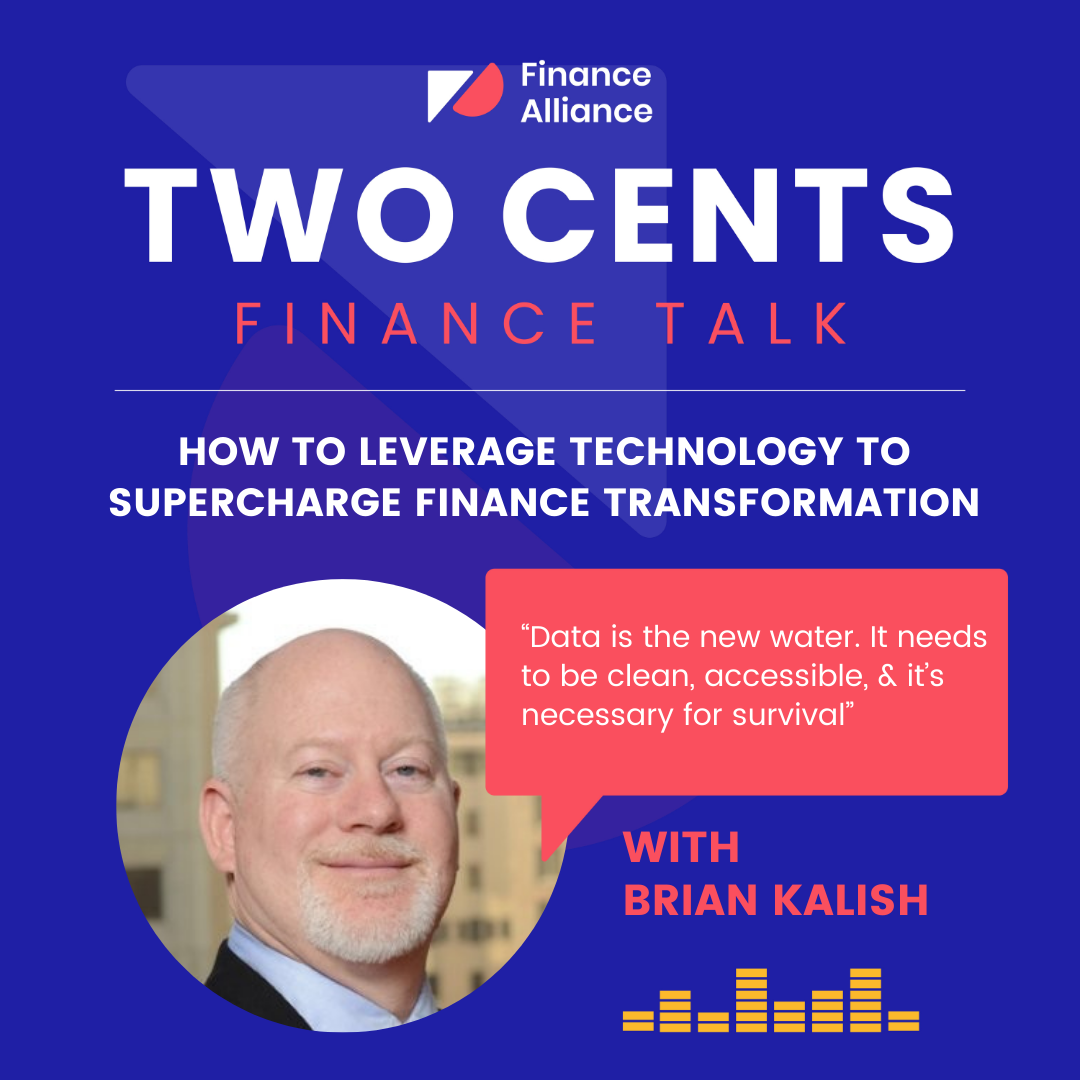 Brian is the Principal and Founder of Kalish Consulting. In addition to Brian's robust consulting and advisory practice, he's available as a public speaker addressing many of the most topical issues facing Treasury and FP&A professionals today. He has spoken all over the world to audiences both large and small and has over 25 years of experience in Finance, FP&A, Treasury, and Investor Relations.
Brian is passionately committed to building and connecting the global FP&A community. He continues to host FP&A Roundtables and events in North America, Europe, Asia, and South America. Brian is also an Adjunct Professor at Florida International University (FIU) in Miami, Florida, and the Former Executive Director – Global FP&A Practice at AFP.
Resources & mentions from this episode:
Other resources on this topic:
Join the conversation
Did you enjoy this episode? If so, please subscribe to the Two Cents: Finance Talk podcast and leave a rating/review – we appreciate your support!
Want to be a guest on the show? Get in touch, contact contribute@financealliance.io.