The Finance Forum - The FP&A Software Landscape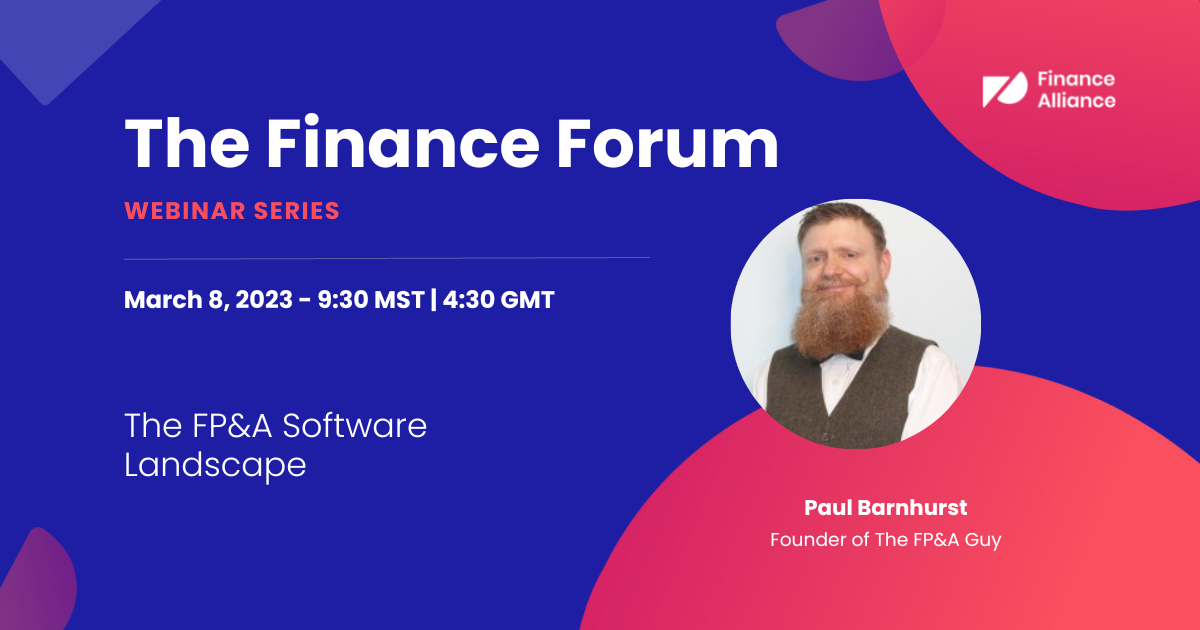 Wednesday March 8
4:30pm BST | 9am PT | 12pm EST
On Wednesday, March 8 we'll be joined by Paul Barnhurst, Founder of The FP&A Guy.
Paul will discuss how to think about selecting an FP&A tool in this highly fragmented and growing market.
Today over 100 different planning software's exist and so understanding how to think about the market and key things to consider when going through the selection process is more important than ever.
During the presentation, Paul will share the current market landscape and address some of the questions one should consider when selecting a planning software.
About the speaker
Paul is a Finance Professional with 12+ years of finance and FP&A experience, including business unit CFO roles.
Paul earned his bachelor's degree from BYU and his MBA and Master of Science in Information Management from Arizona State University. Paul has worked in several different industries, including the US Government, Travel Services, Finance, Automotive, and Cyber Security.

He has a strong background in financial planning, financial modeling, report building, and business partnering. He is known for his deep understanding of the FP&A software planning space and has recently published an FP&A software market guide. He is also a big advocate of Microsoft Excel and is a LinkedIn influencer.

Paul runs his own business providing training services, is a content creator, and hosts a popular FP&A Podcast called FP&A Today. Paul also provides consulting services for small and mid-sized companies.