The Finance Forum | How machine learning can help create predictive models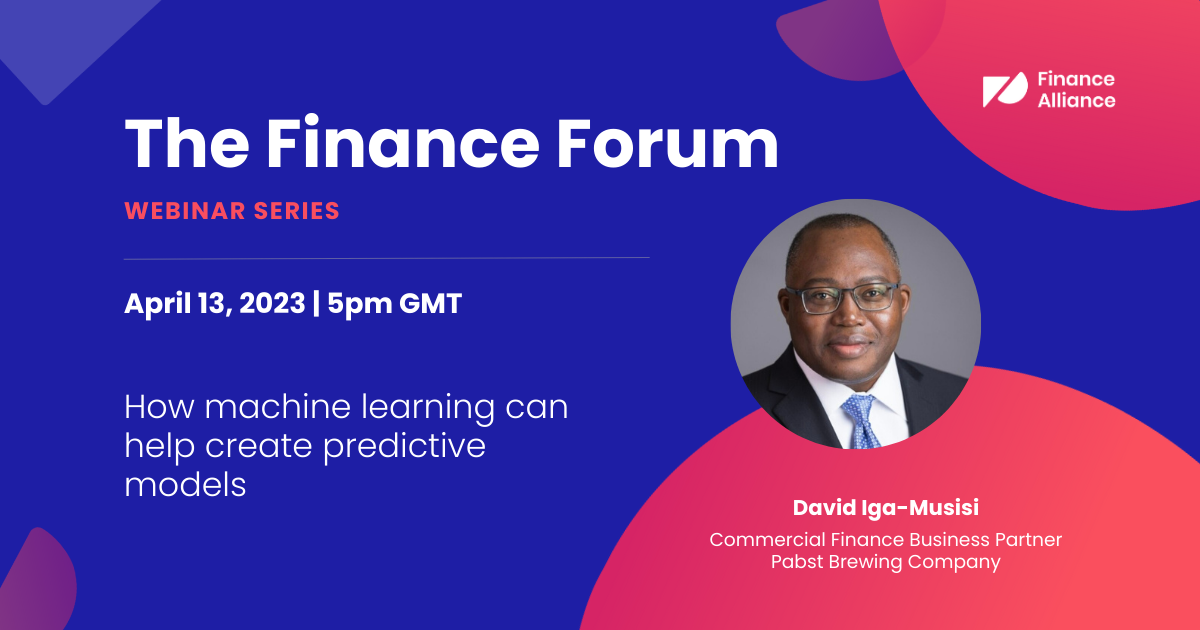 Thursday April 13 | 5pm GMT
On Thursday, April 13, we'll be joined by David Iga-Musisi, Commercial Finance Business Partner at Pabst Brewing Company.
In providing value to constituents, finance professionals are required to give a window of possible alternatives into future performance. This requires projections, budgets, and forecasts. Other value-added items include ad-hoc analysis of possible outcomes based on different factors or decisions.
This is the basis of predictive modeling. There are many ways to create Predictive models. However, their underlying fundamentals are statistical analyses that drive the creation of the right inputs for accurate projections.
Machine Learning (ML) is the combination of programming algorithms with these statistical methods.
The following webinar will explore how Machine Learning can help create predictive models.
About the speaker
David has 15+ years of finance and FP&A experience, including business unit Controller roles. He earned a bachelor's degree from Valparaiso University and his MBA from Purdue University.
David has experience in industrial, healthcare, and CPG companies. David has joined a strong background in FP&A, financial modeling, report building, and business partnering with strong technical computer programming skills.
With all these skills, he was able to build an automated forecasting application and is currently a Fractional CFO with a Computer Vision AI start-up.