The Finance Forum | FP&A Stories (Strategic Storytelling)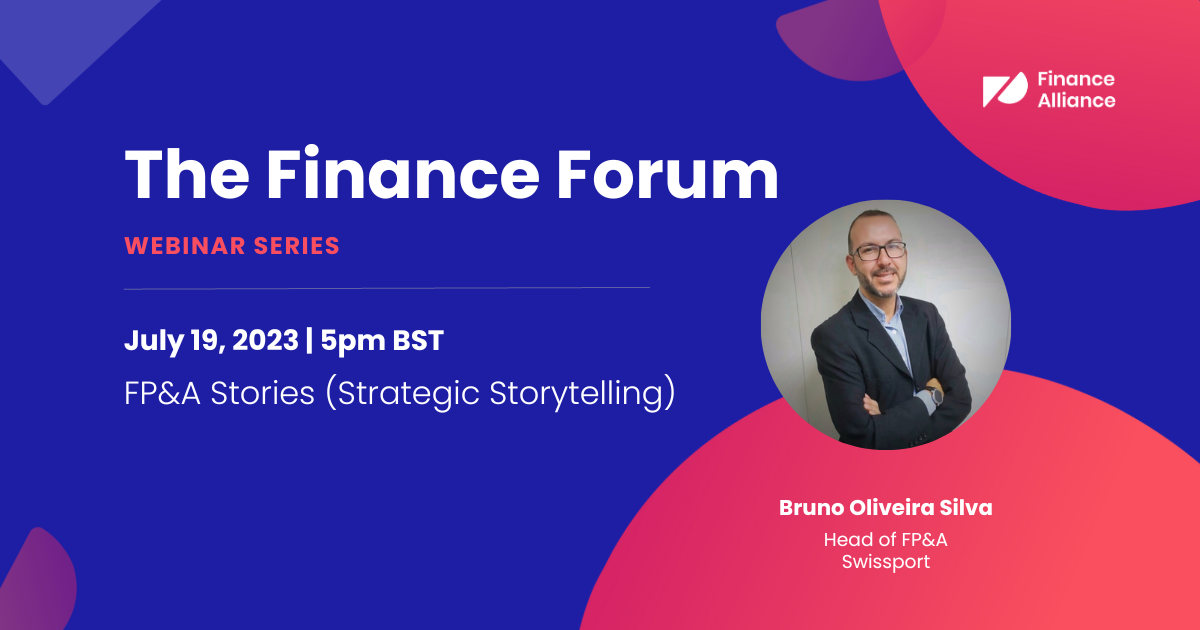 Thursday July 19 | 5pm BST
On Thursday, July 19, we'll be joined by Bruno Oliveira Silva, Head of FP&A at Swissport.
The goal of this webinar is to understand better the FP&A role as a strategic storyteller in the company, leading to connect high-level expectations, operations and finance.
How to plan, create, design and execute strategic storytelling, considering: goals, kind of forum/information, public, trends, specific tips and more.
We'll go through examples of, "Do's and Dont's", tools for deciding the best way to show info and templates of FP&A Stories frameworks.
About the speaker
Bruno is a strategic finance professional with 15+ years of experience in FP&A, having worked in banking, consulting and tech. He holds a degree in International Trading, a MBA in Finance and Controlling and ACCA Qualification (ongoing). He is currently Head of FP&A at Swissport.
He is passionate about data and how it is best presented, acting closely with the C-Level in helping to drive the business in being more accurate, efficient and sustainable.
Bruno has team-building, business partnering and consulting experience, supporting all areas in projects and initiatives, and is always looking to enhance the 'data-driven' finance world.