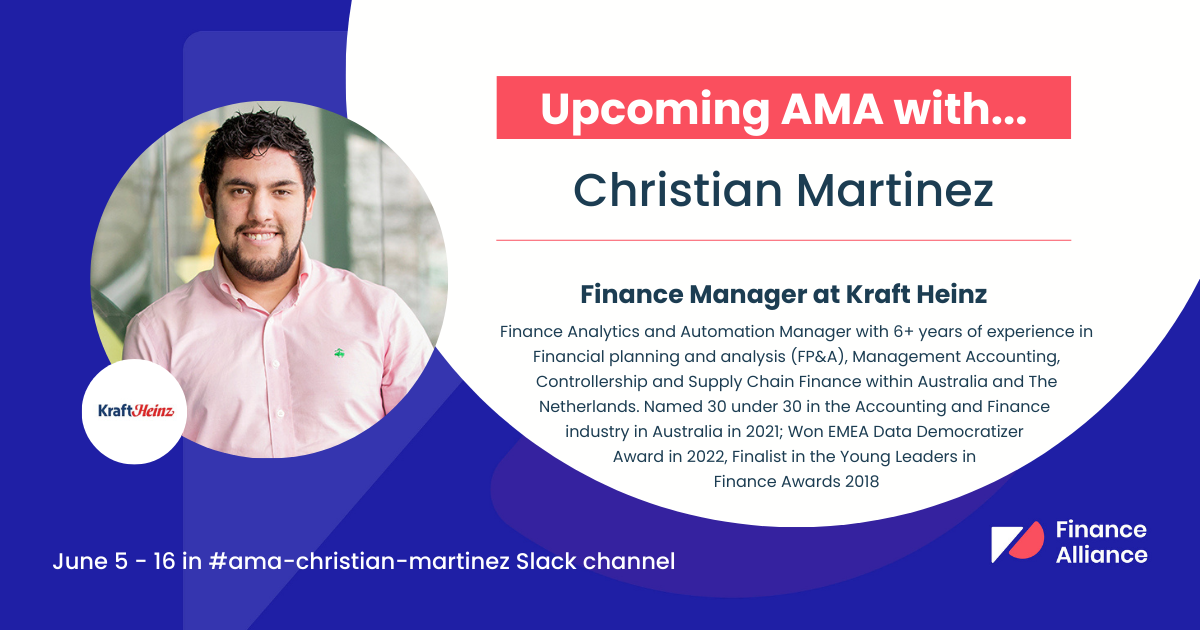 We are delighted to announce that we have an AMA with one of our very own members Christian Martinez! 🚀
Christian is currently the Finance Manager at Kraft Heinz and here is some facts about him:
🔥 Launched The Financial Fox , a project to democratize machine learning and data analytics.
🔥 Organized workshops and networking events for Young Professionals in Brisbane around data analytics, finance and machine learning.
🔥 Named 30 under 30 in the Accounting and Finance industry in Australia in 2021
Christian will be answering questions from June 5 to June 16. 🗓
To ask him a question all you will need to do is:
Join Finance Alliance Slack by clicking this link
Add yourself to the channel #ama-christian-martinez and ask away!
We look forward to seeing all of your questions 👏